Atmiya Classes is an institution focused on creating new benchmarks in the field of education. It is an institution focused on helping students realise their goals and their true potential. Atmiya Classes came into being on April 15th, 2002 by His Holiness Hariprasad Swamiji, started an institution with a philosophy of imparting quality education to science, commerce and school students. The class puts much emphasis on the moral and spiritual development of the students as it does on academic excellence. The motto of the classes is Union of Body, Mind and Soul. The teachers and staff of the classes strive to help students achieve this ideal state. Atmiya classes provide its students focussed dedicated mentorship that they need to perform at their very best. They are committed to excellence and they expect the same from their students.
Services:

Coaching Institute

Client:

Atmiya Classes

Year:

2016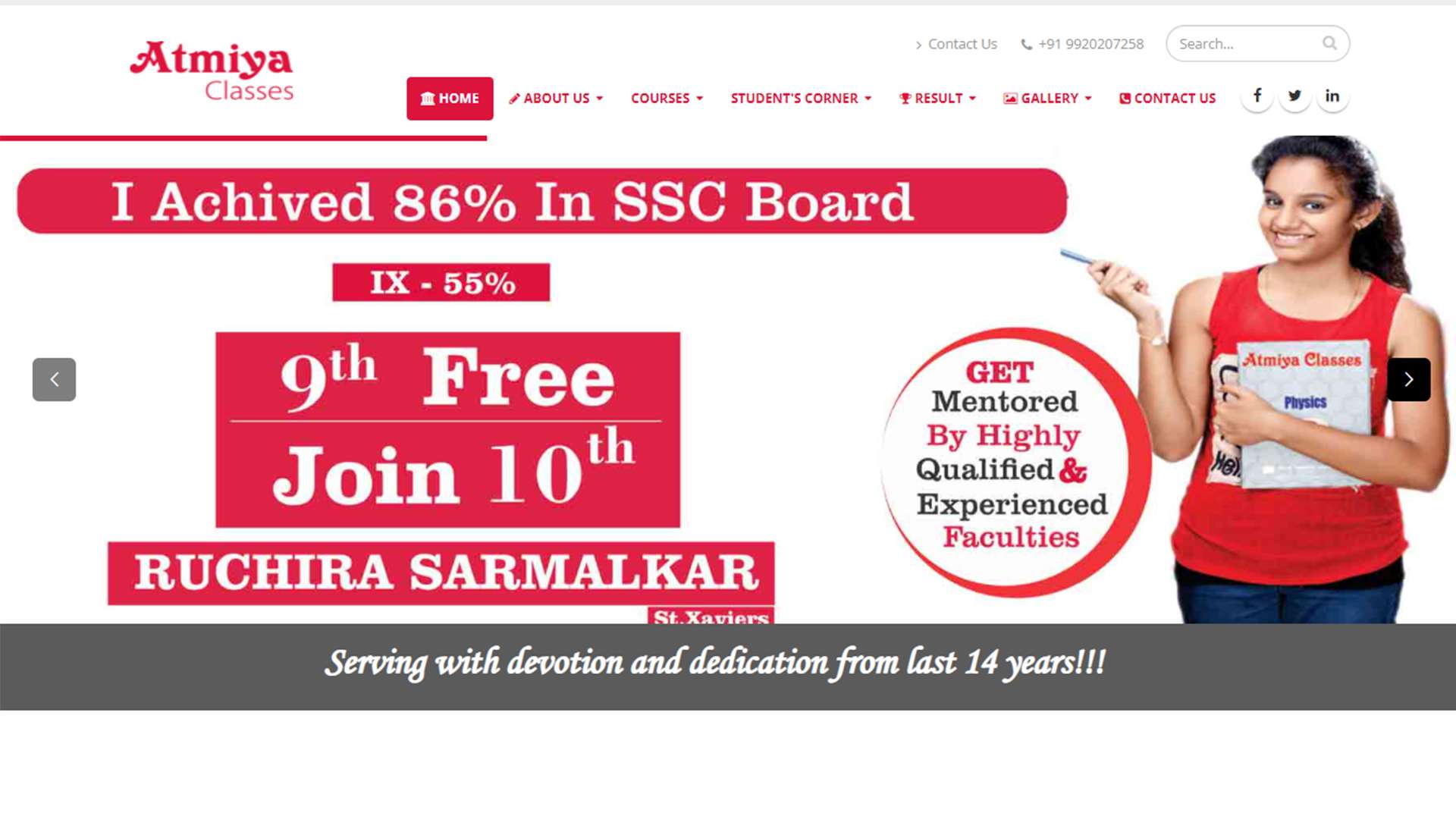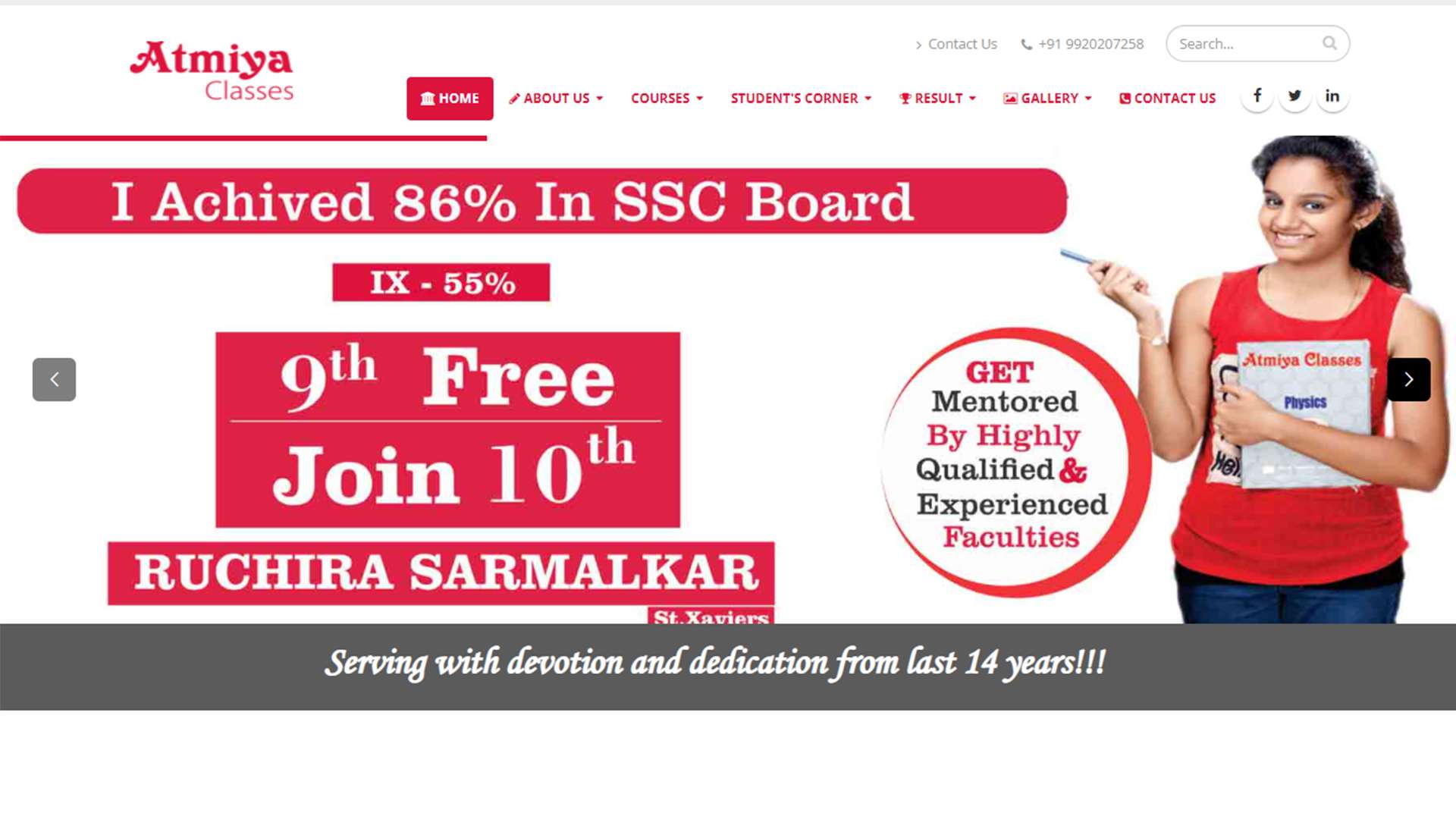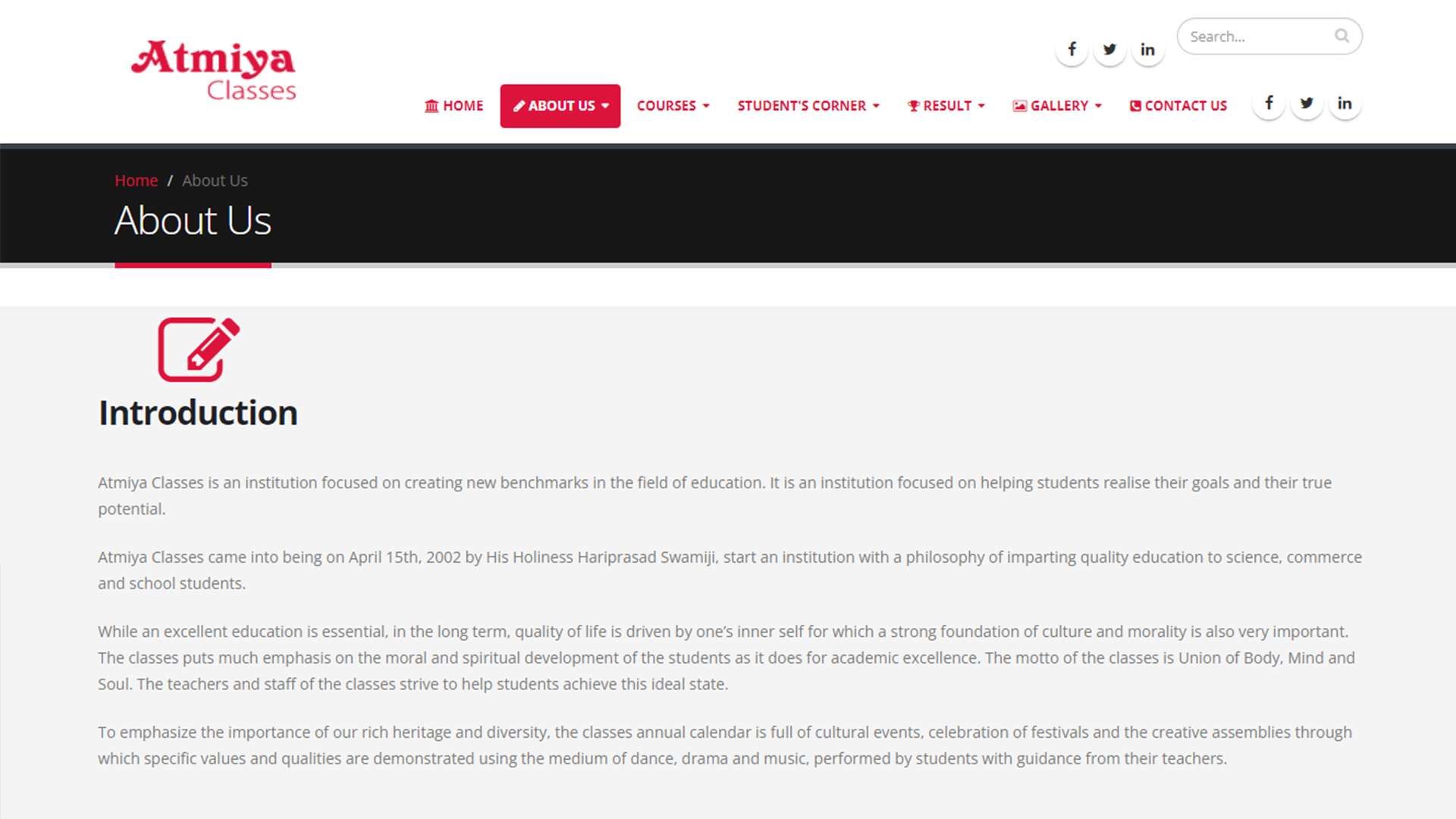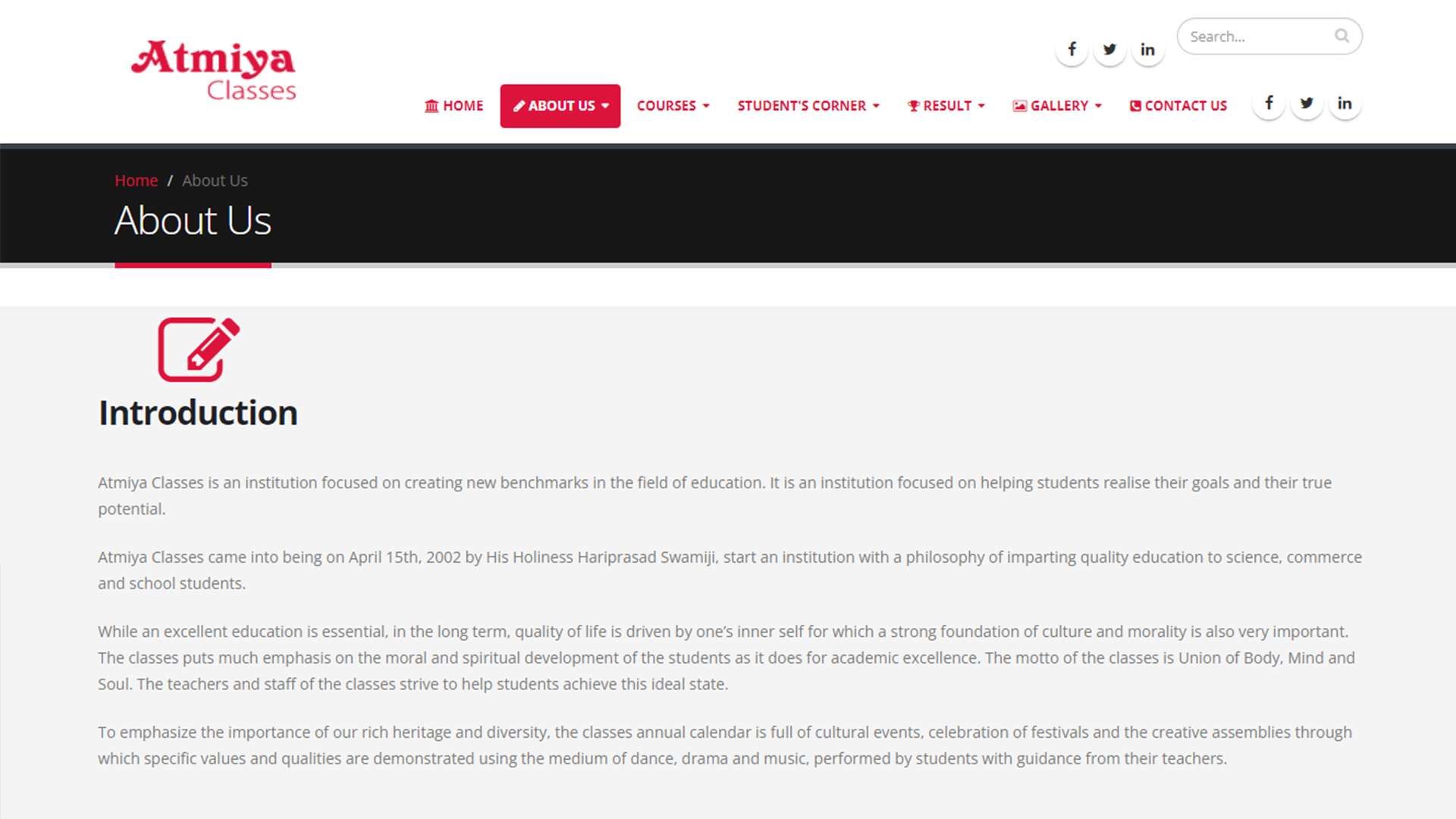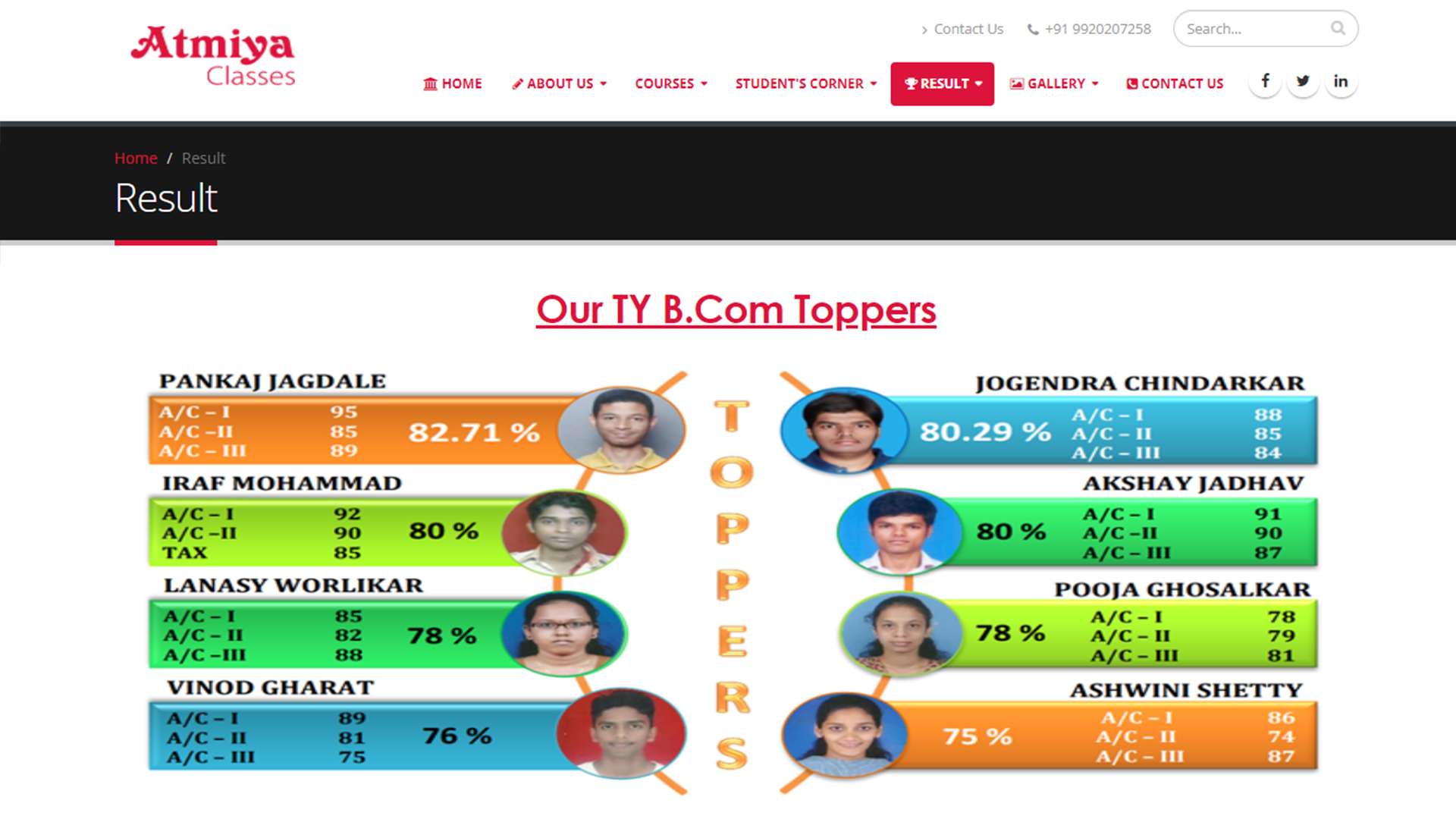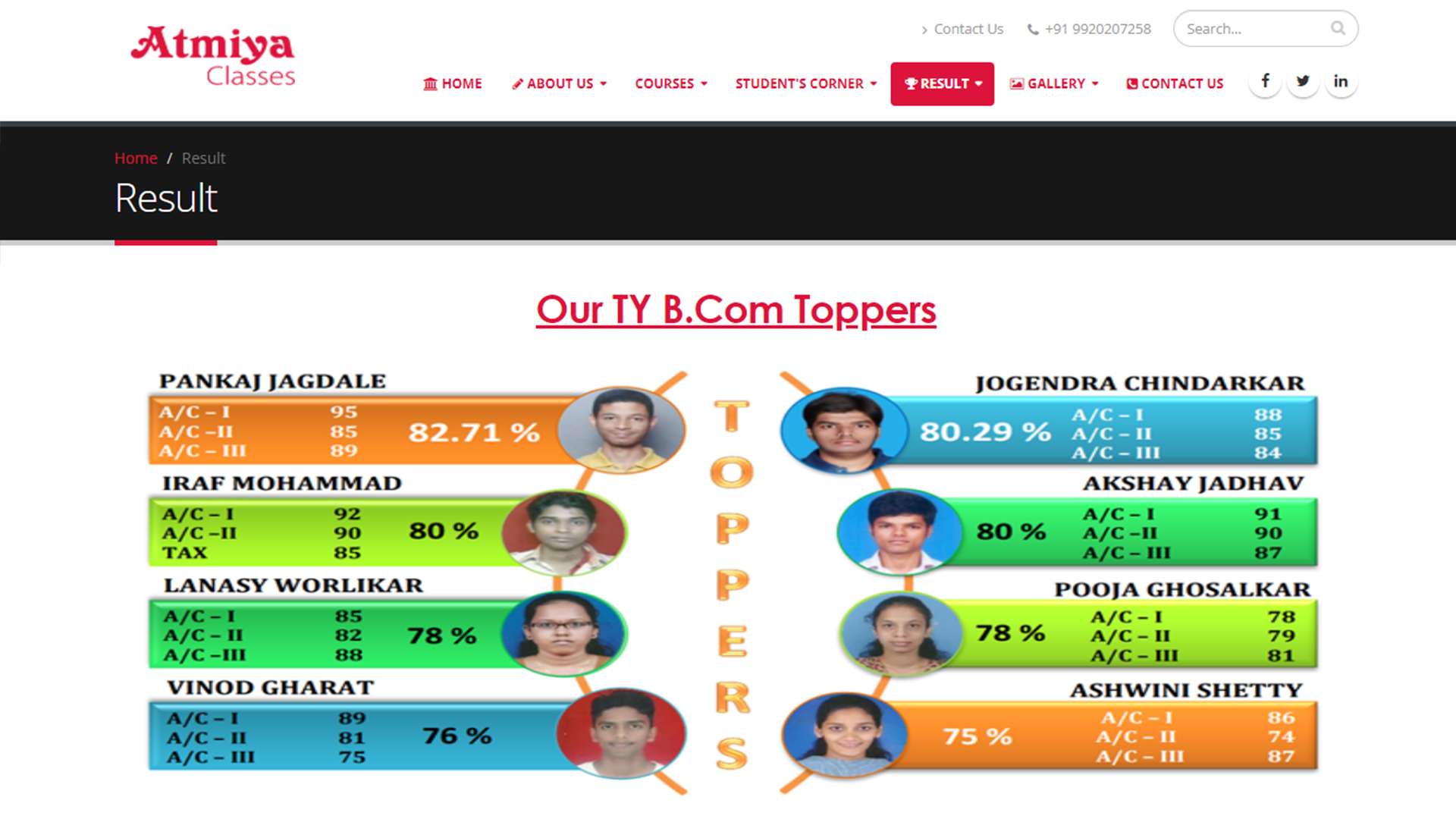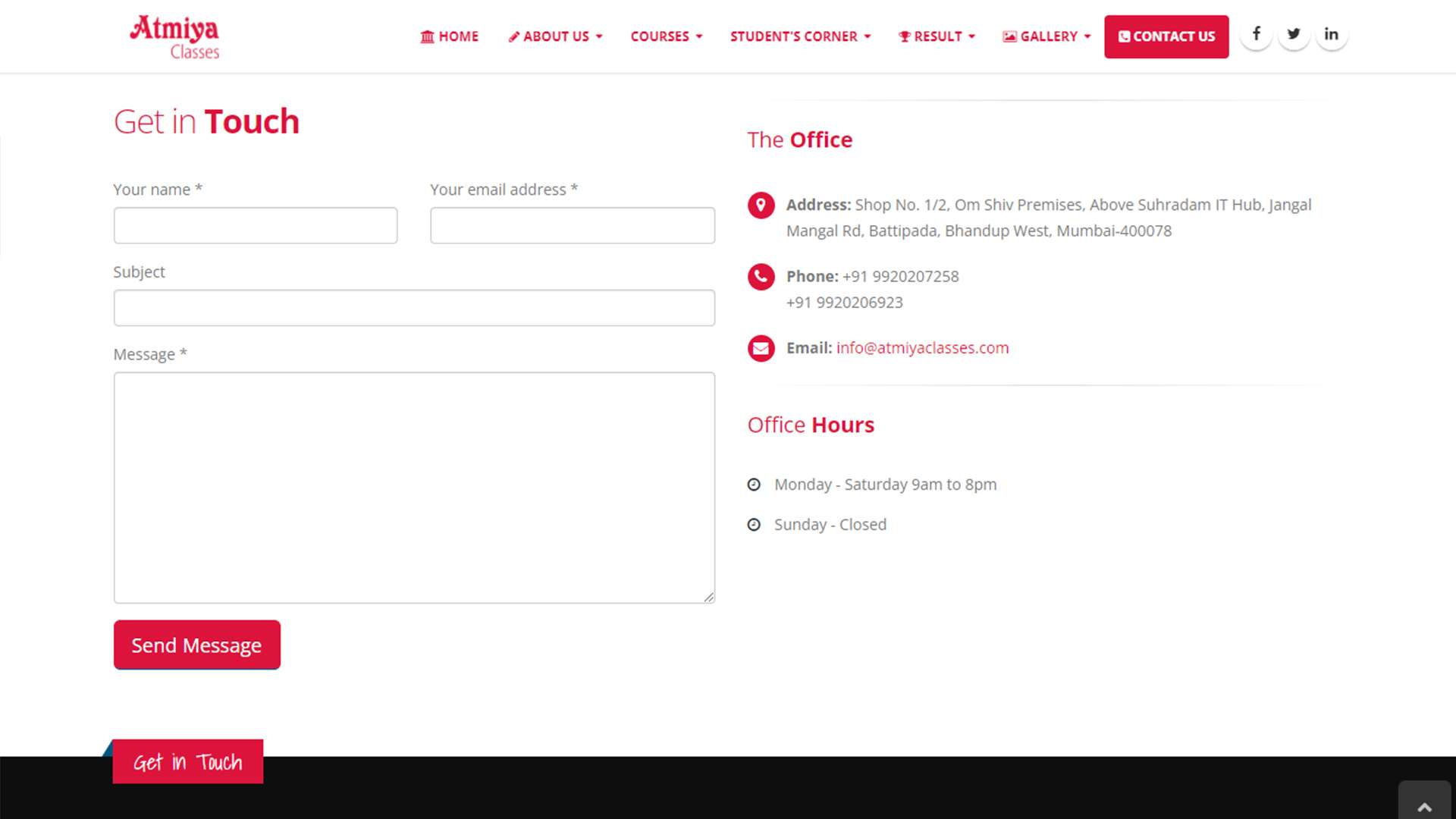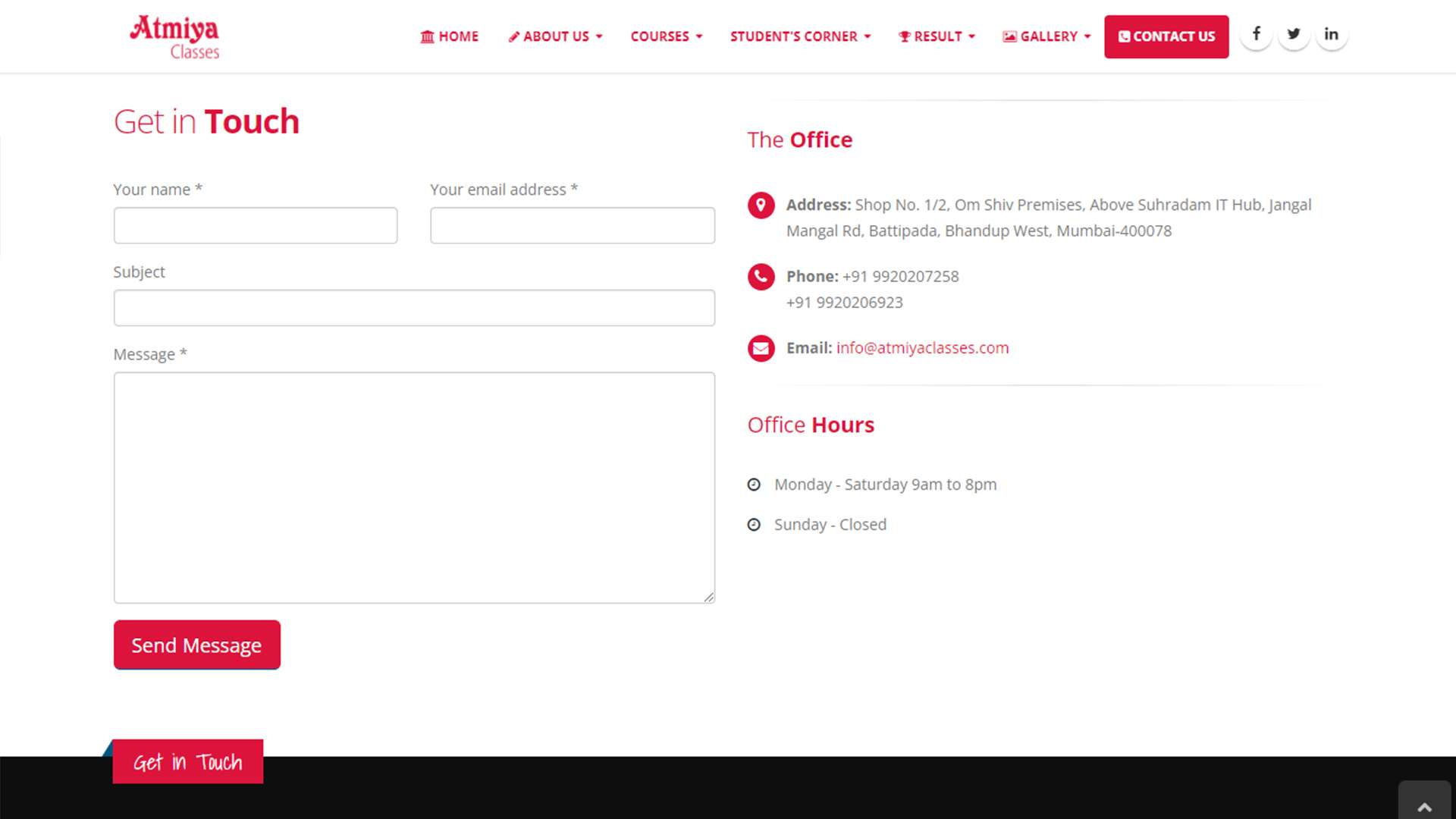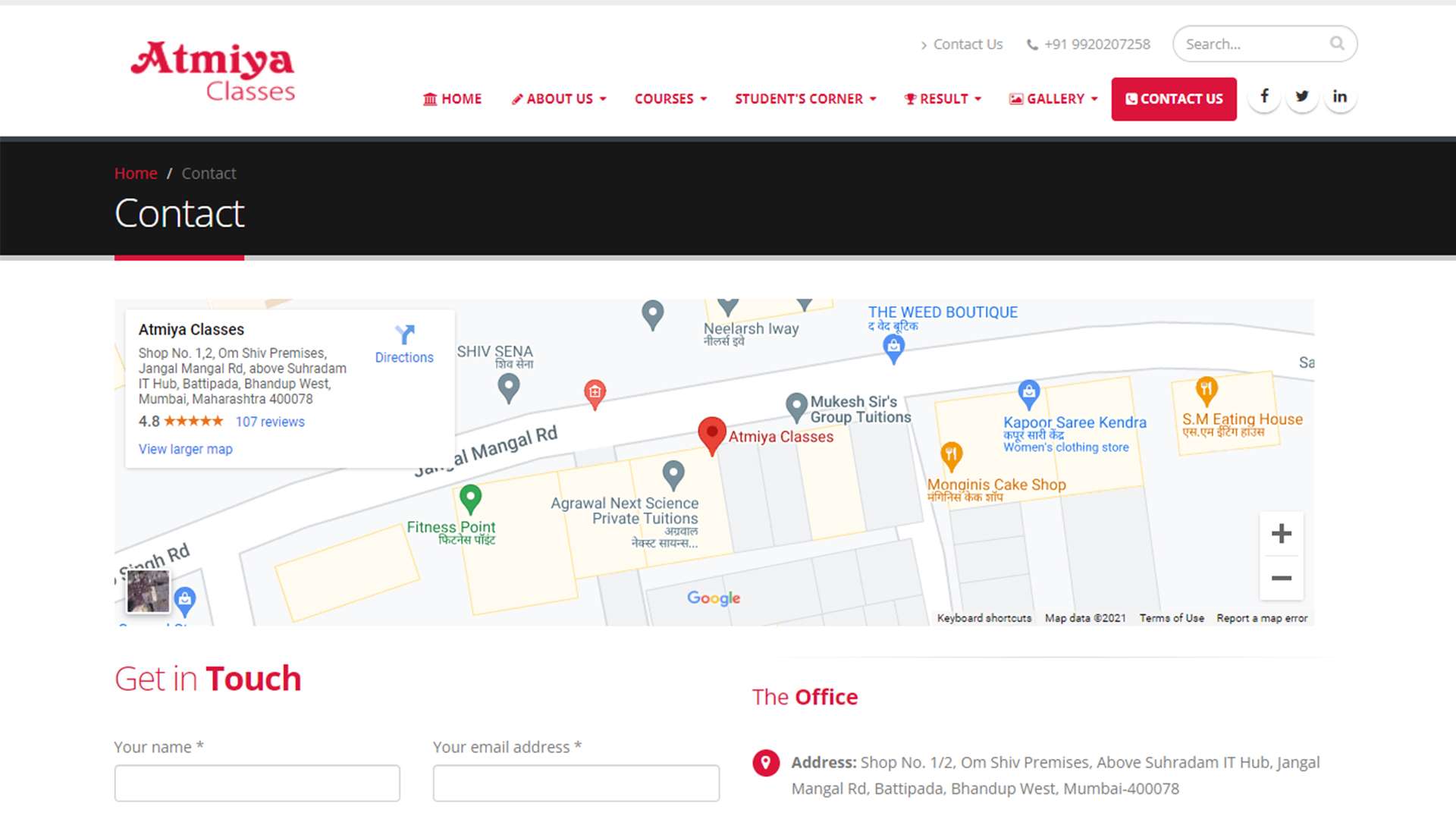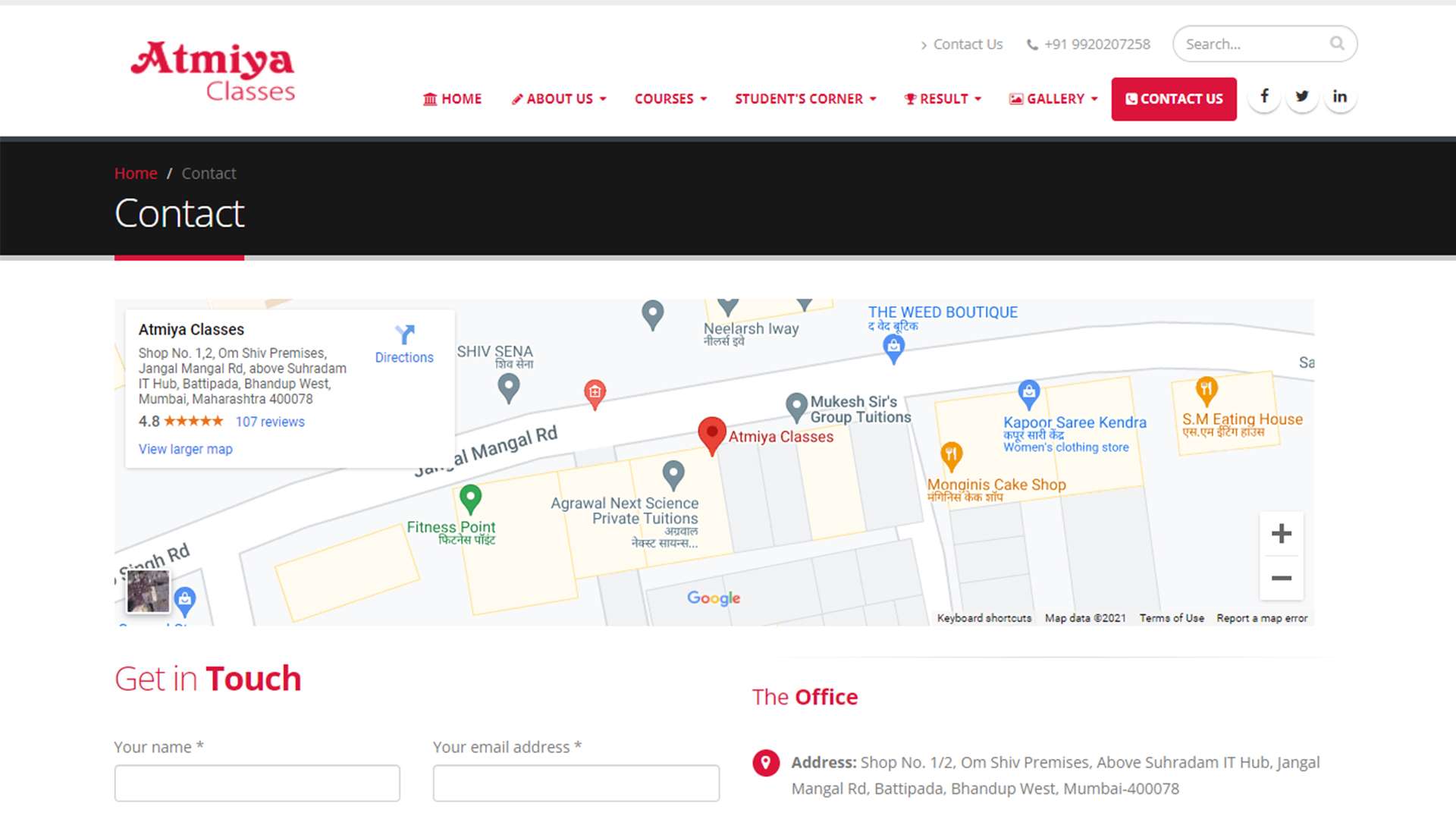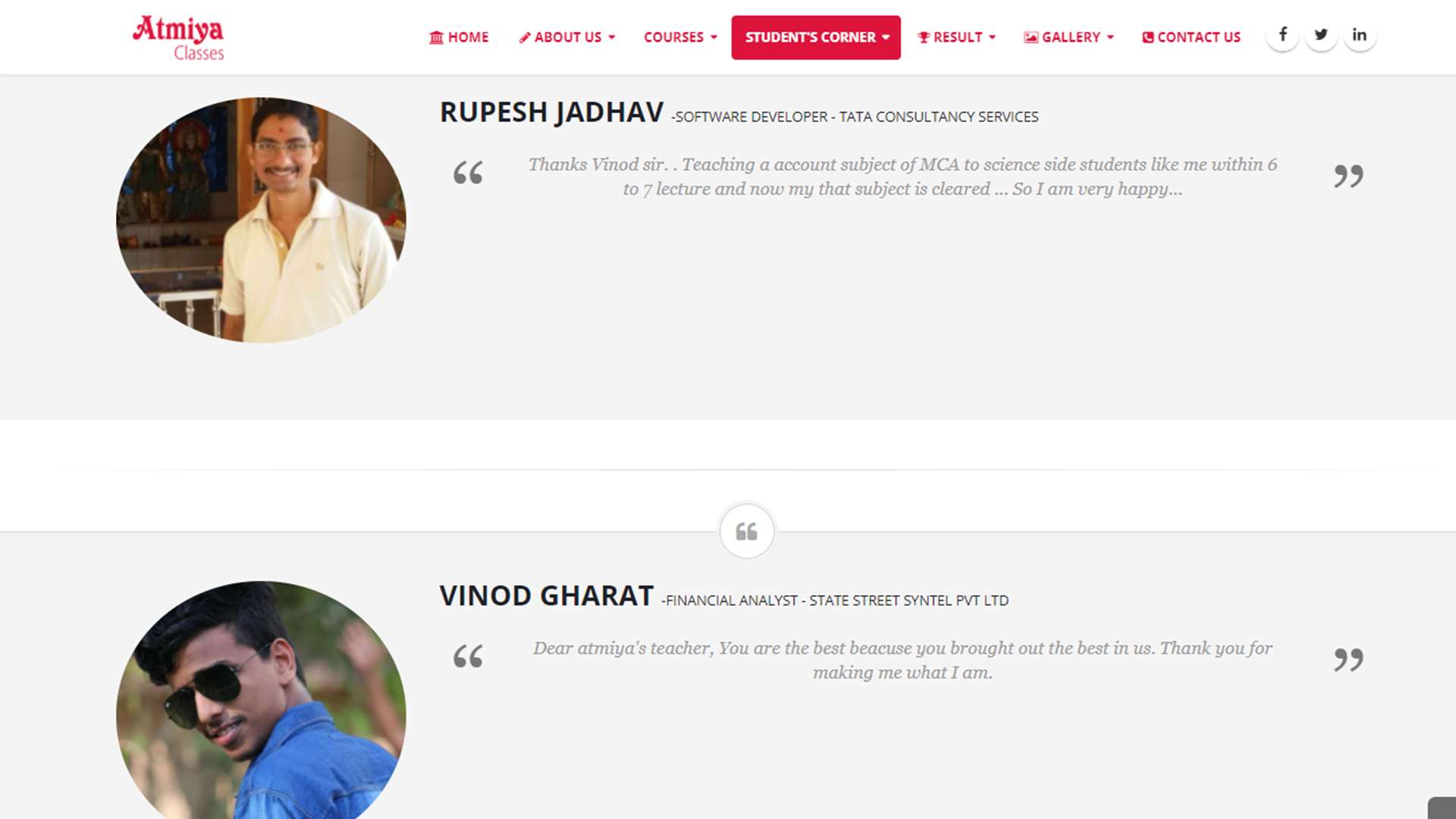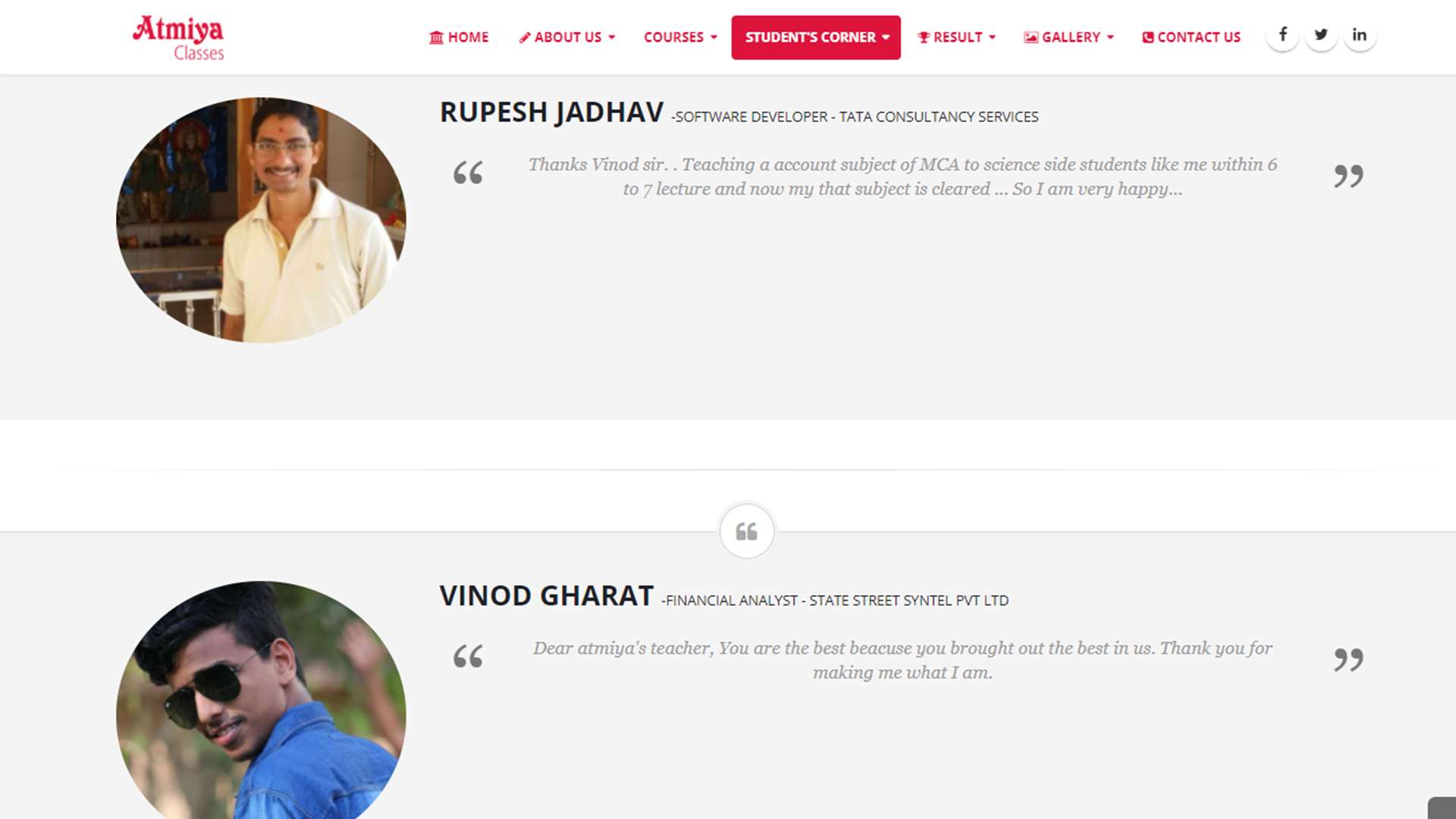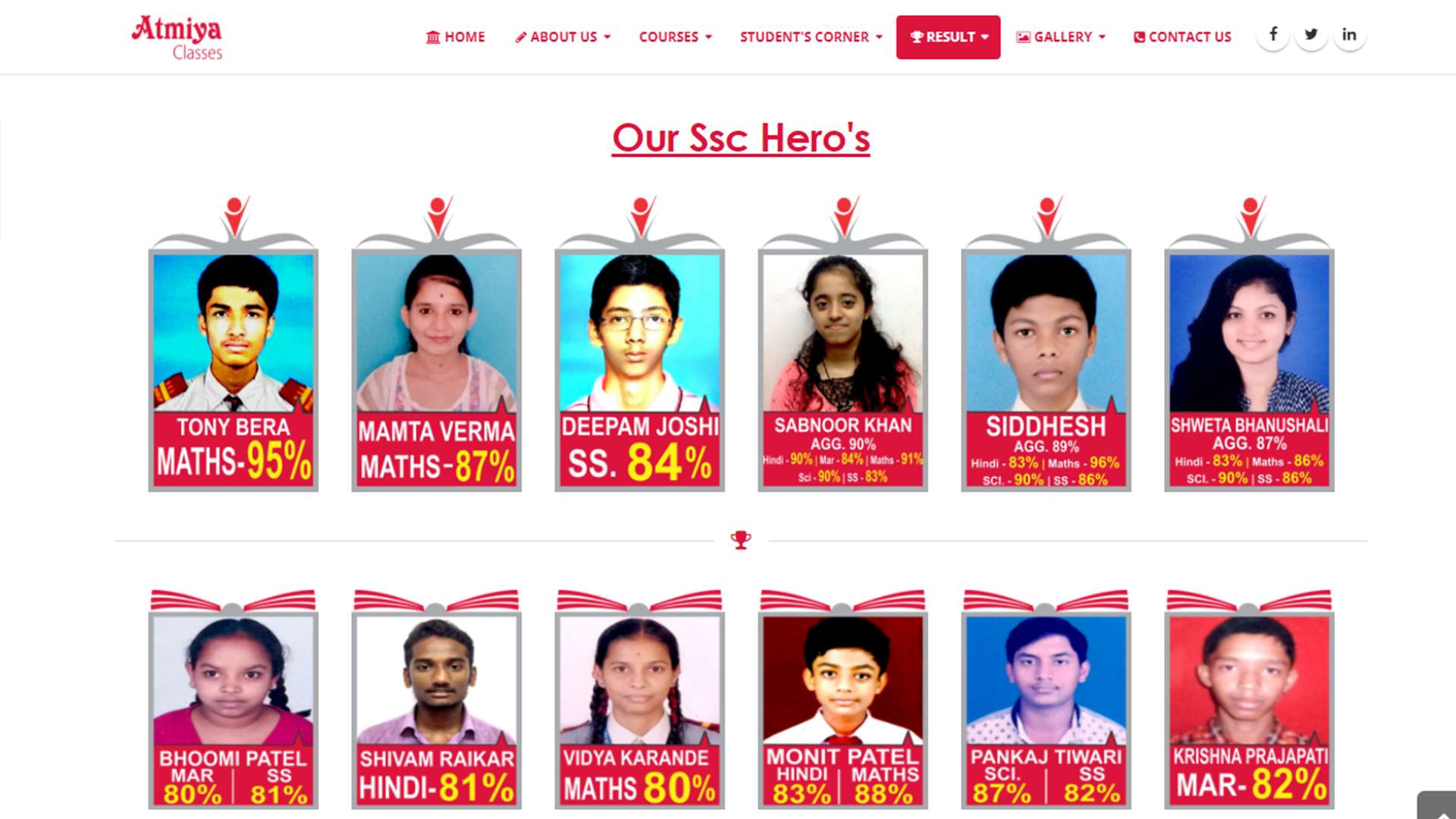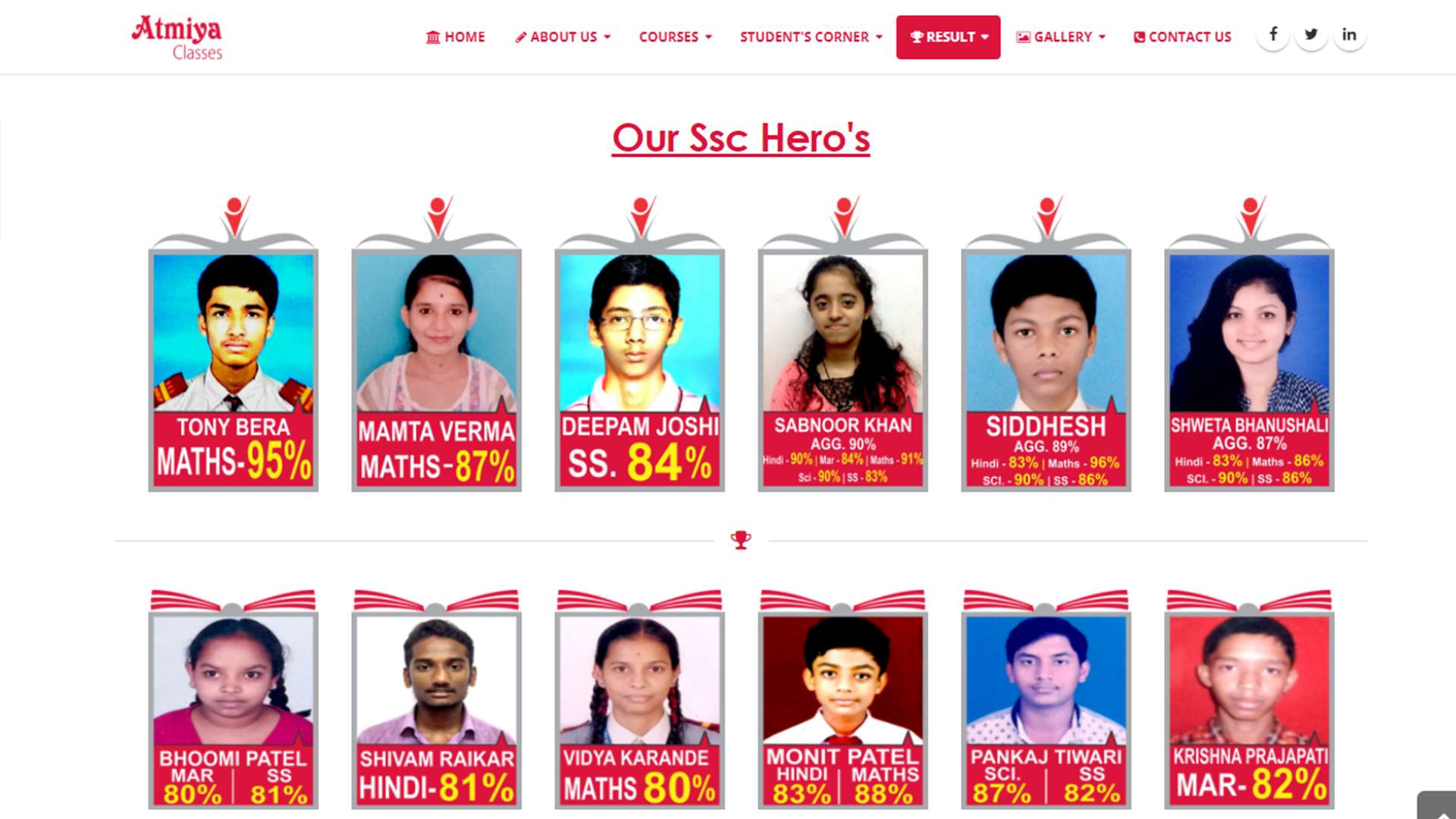 We discover the exact requirements of the client.
We design the workflow and decide the time for the task.
We develop the product with the help of technology.
We deliver the work before pre-decided time to the client.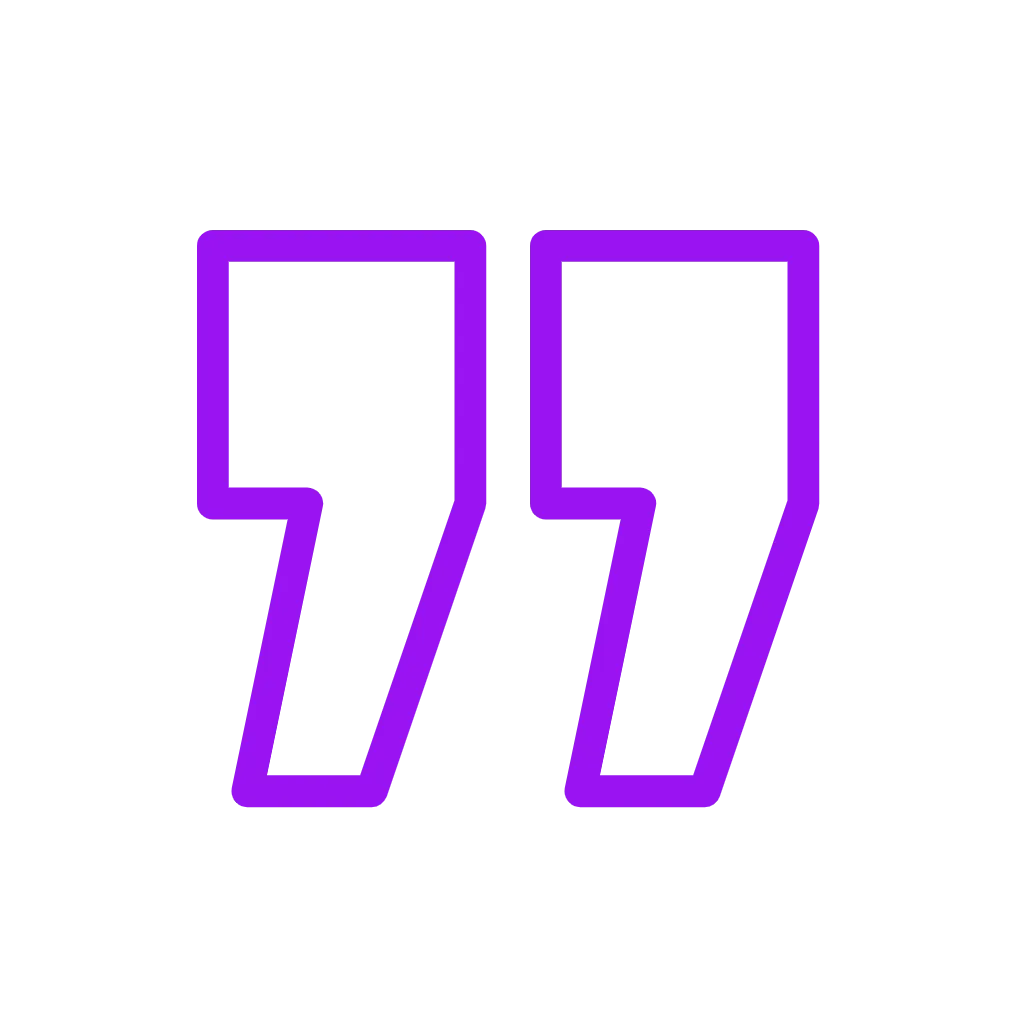 I thank the whole team of SITH for creating such a beautiful website for Atmiya Classes. And the graphics on the website are also fantastic. Thank you to Aditya and Team on behalf of Atmiya classes for putting effort into completing the website on time for us.
Let's Collab
Let us know your requirements by answering below details