Payclaims Advisory are a team of highly qualified, experienced people who have worked in the industry for 4 decades & each of us specialises in handling underwriting and Claims in the respective field of marine, motor, fire, engineering and other miscellaneous products including life policies.
Services:

Insurance Company

Client:

Payclaim Advisory

Year:

2017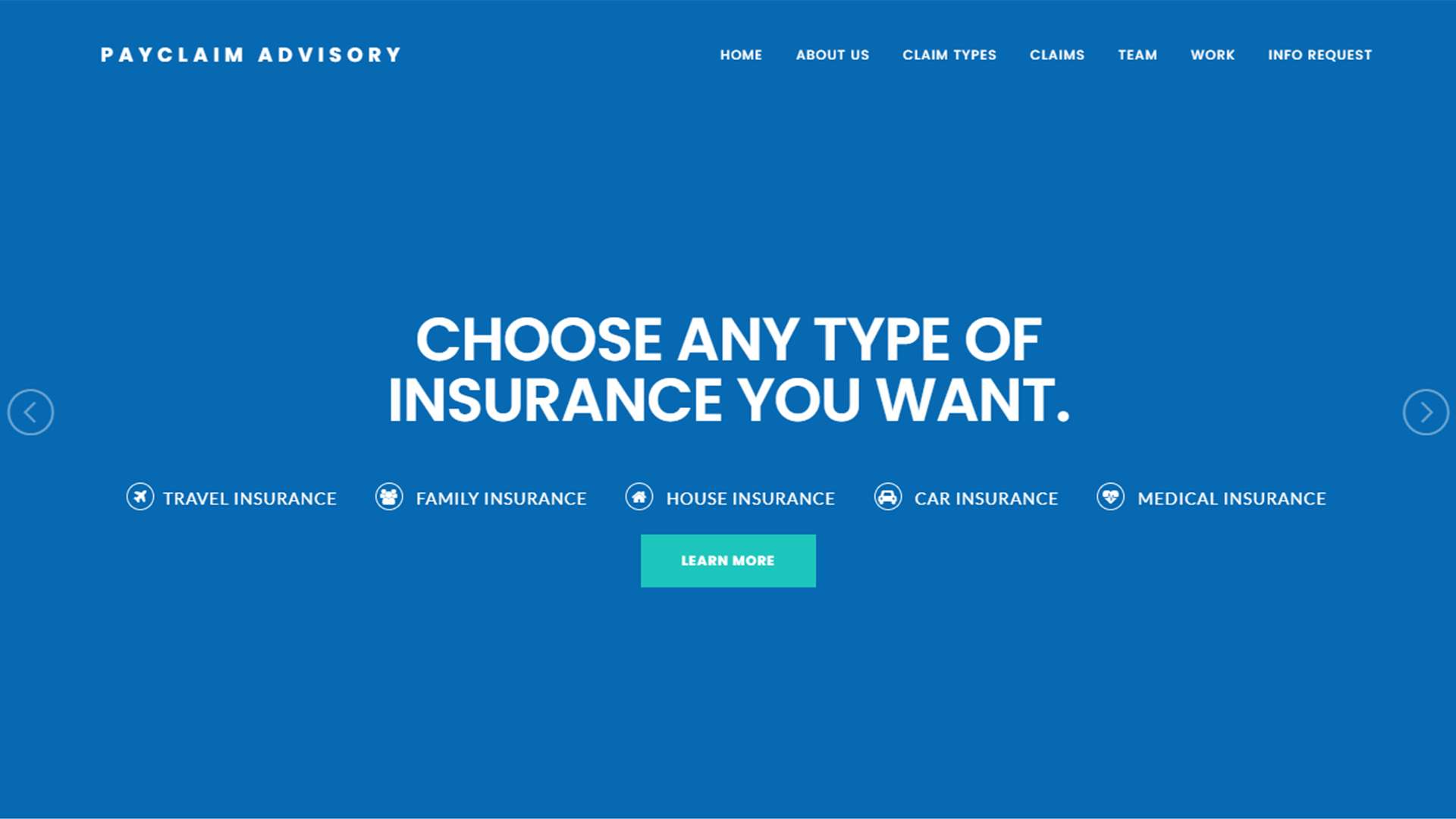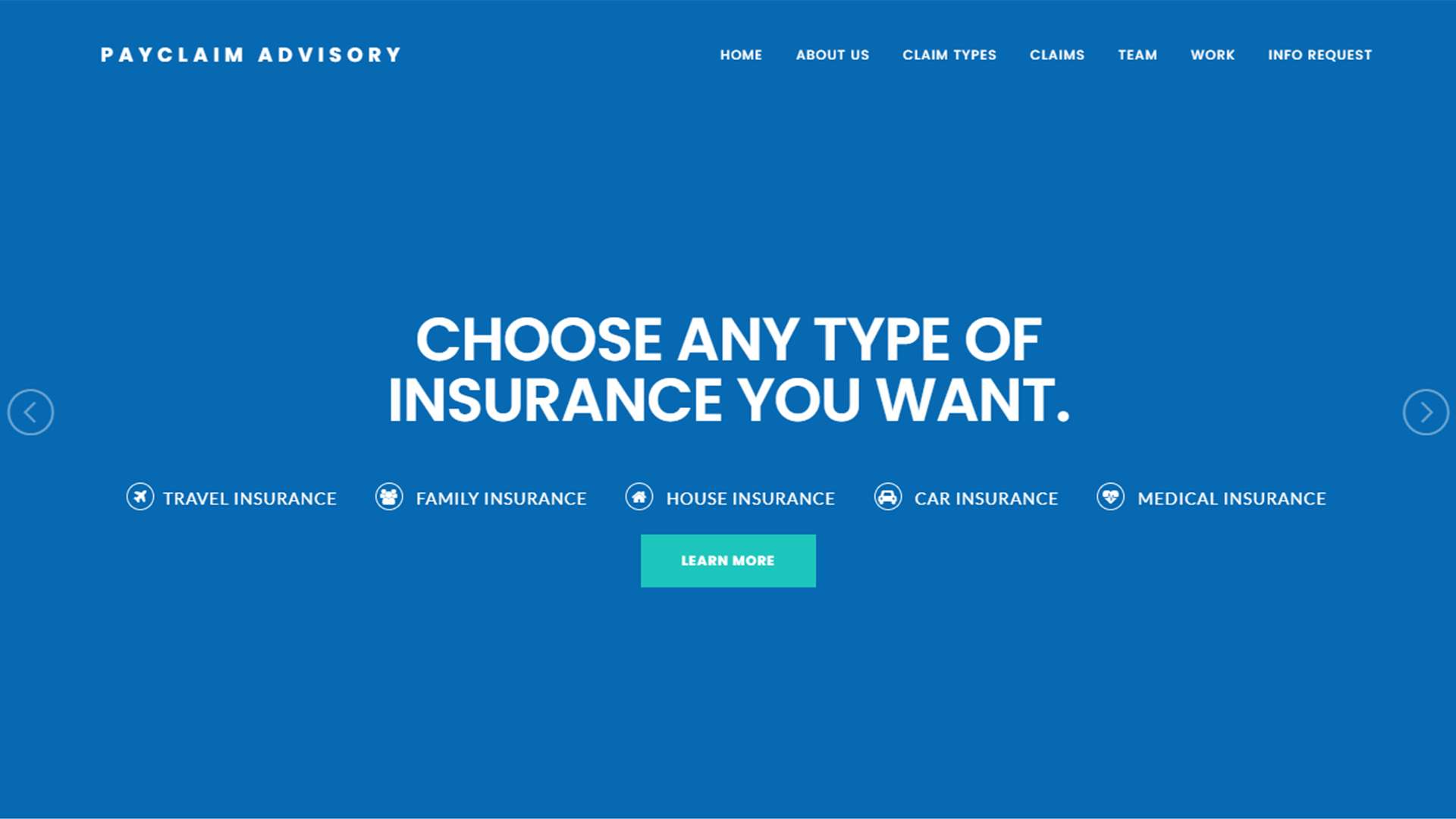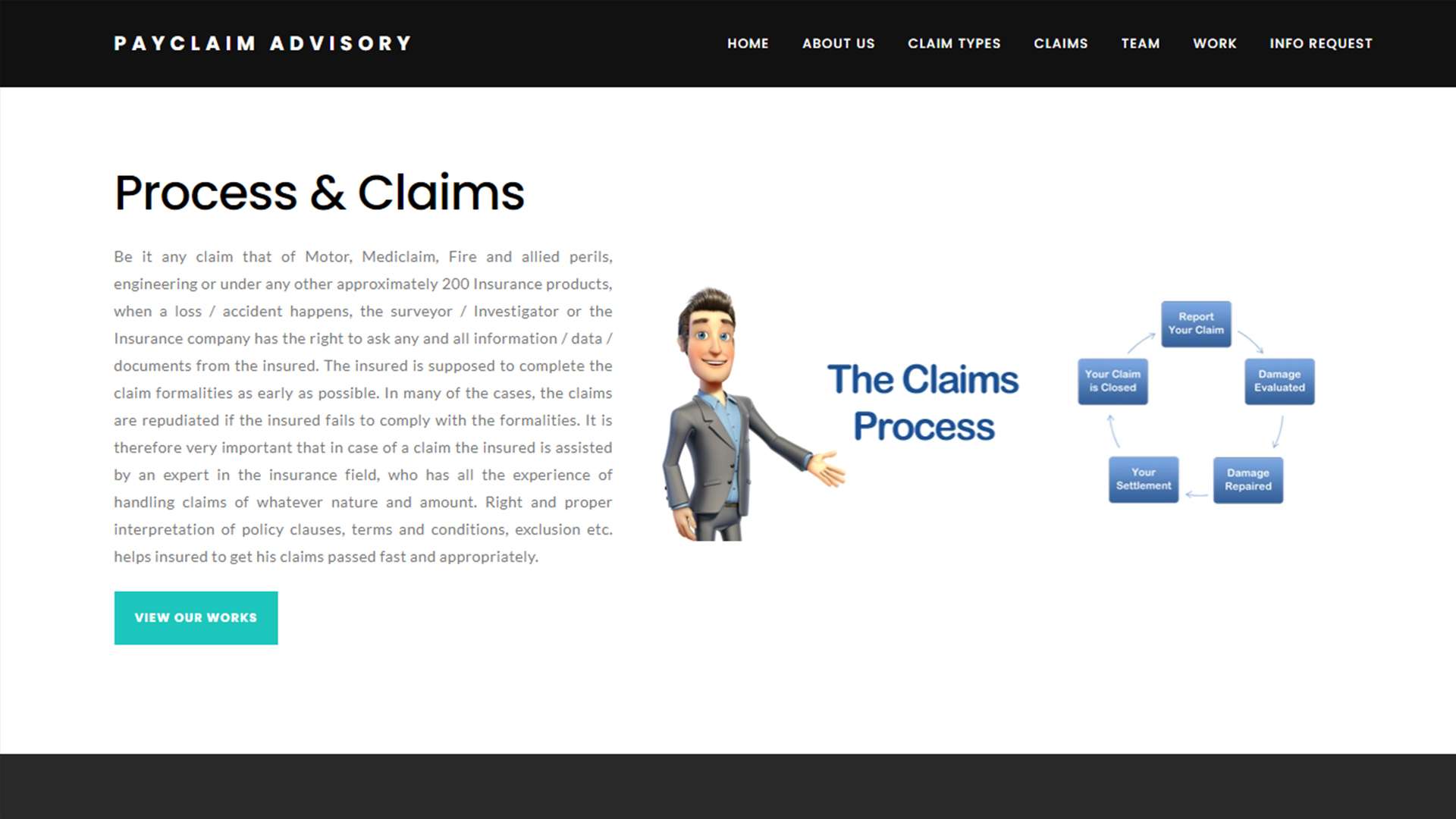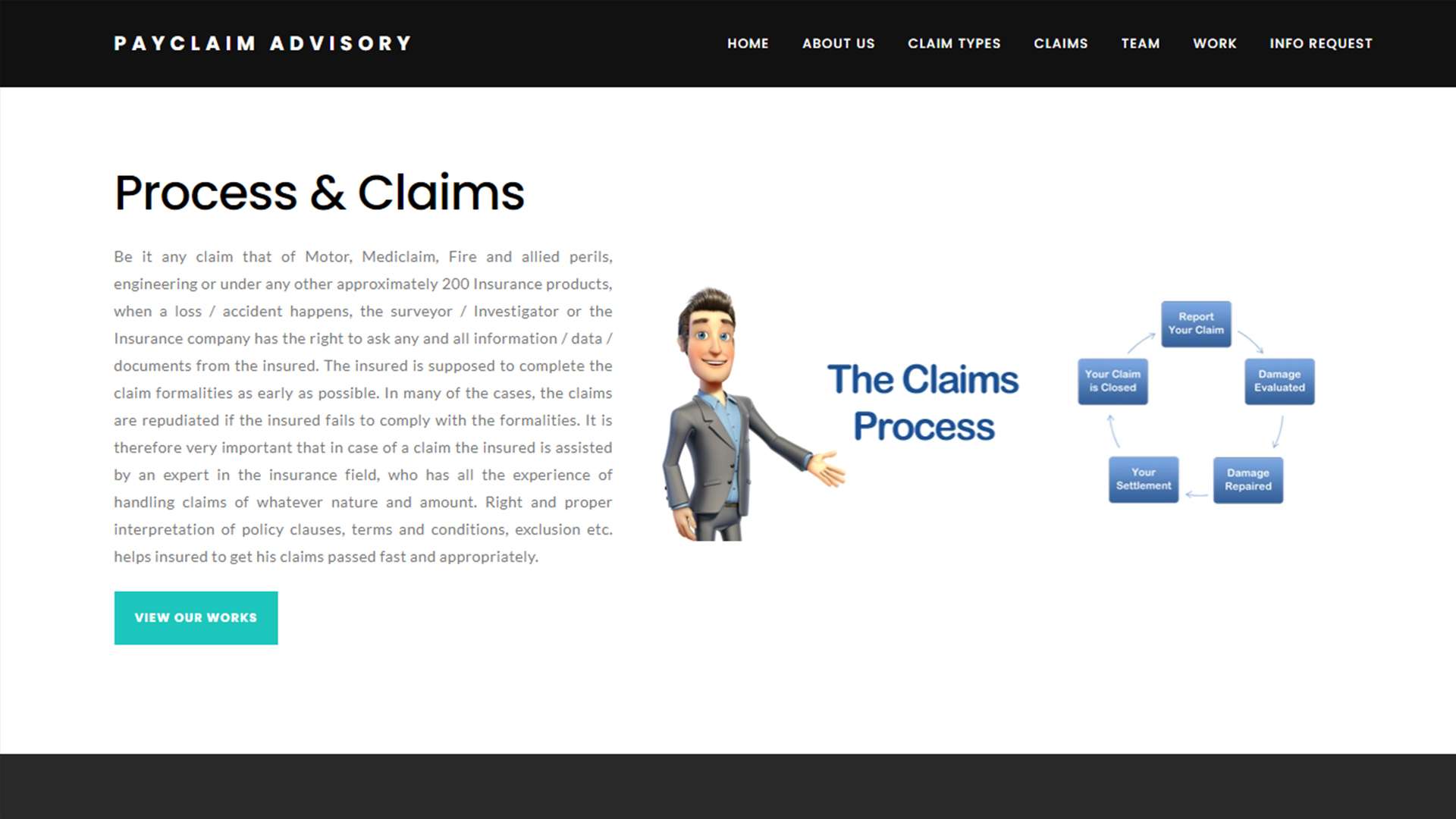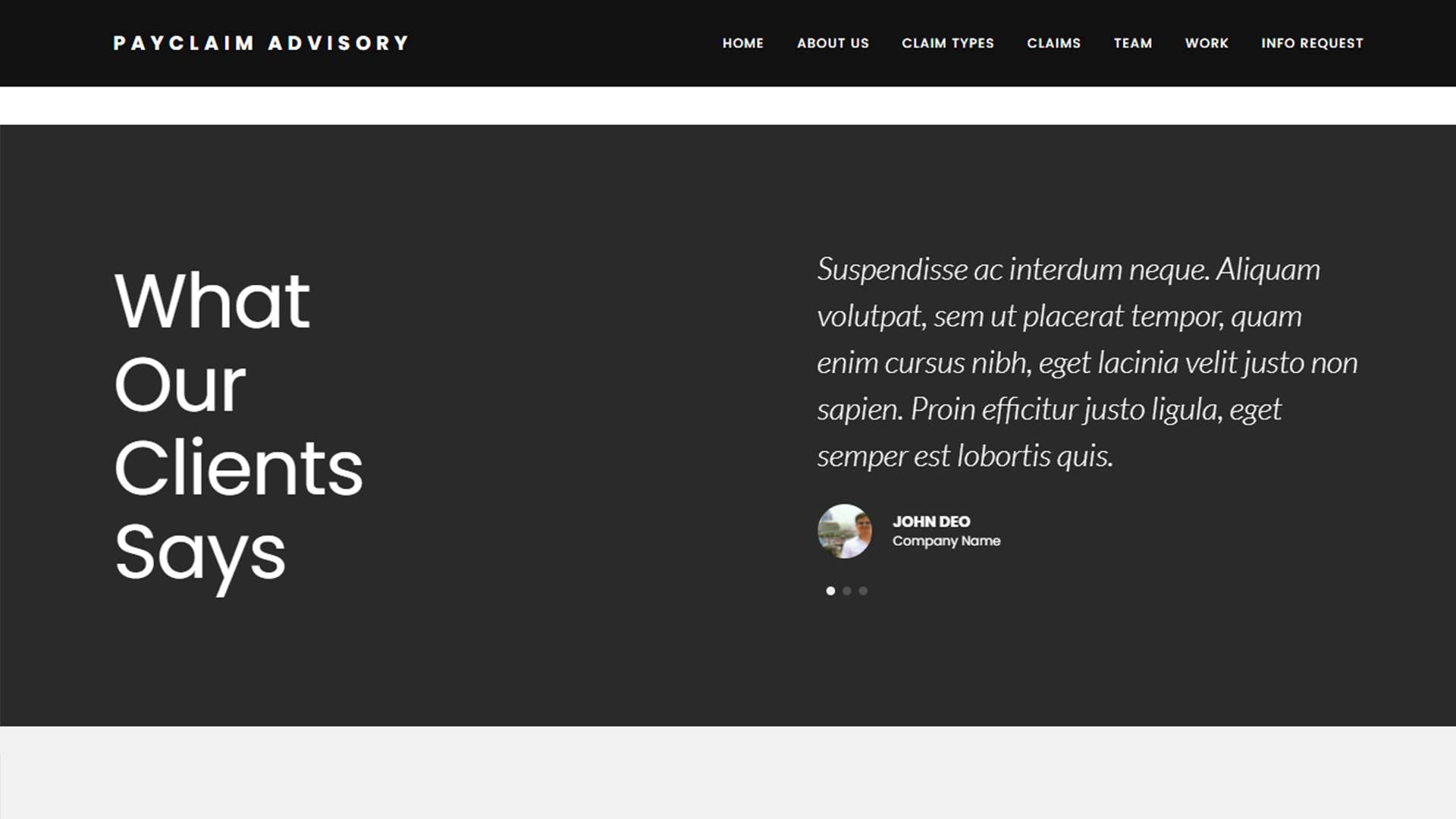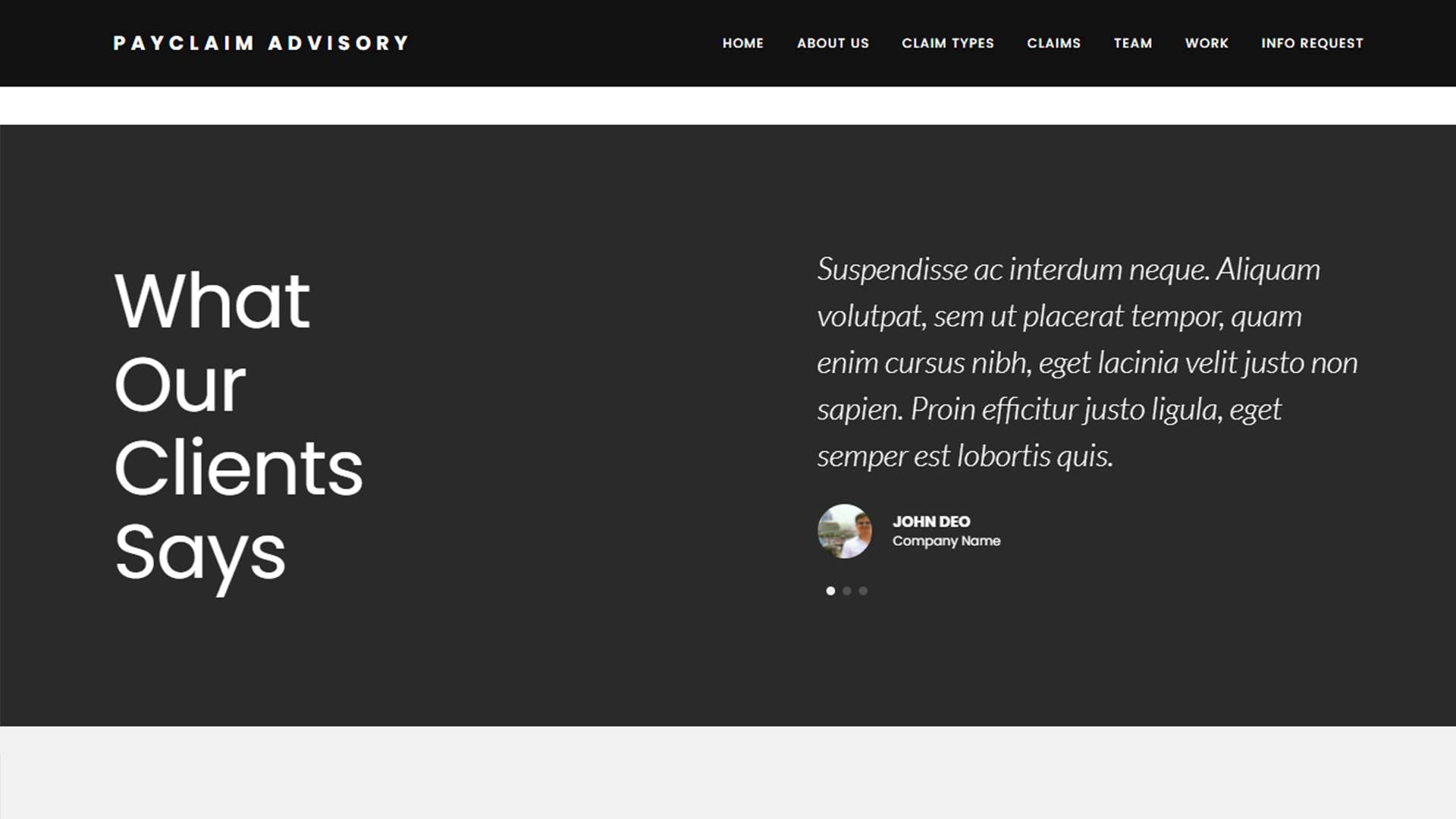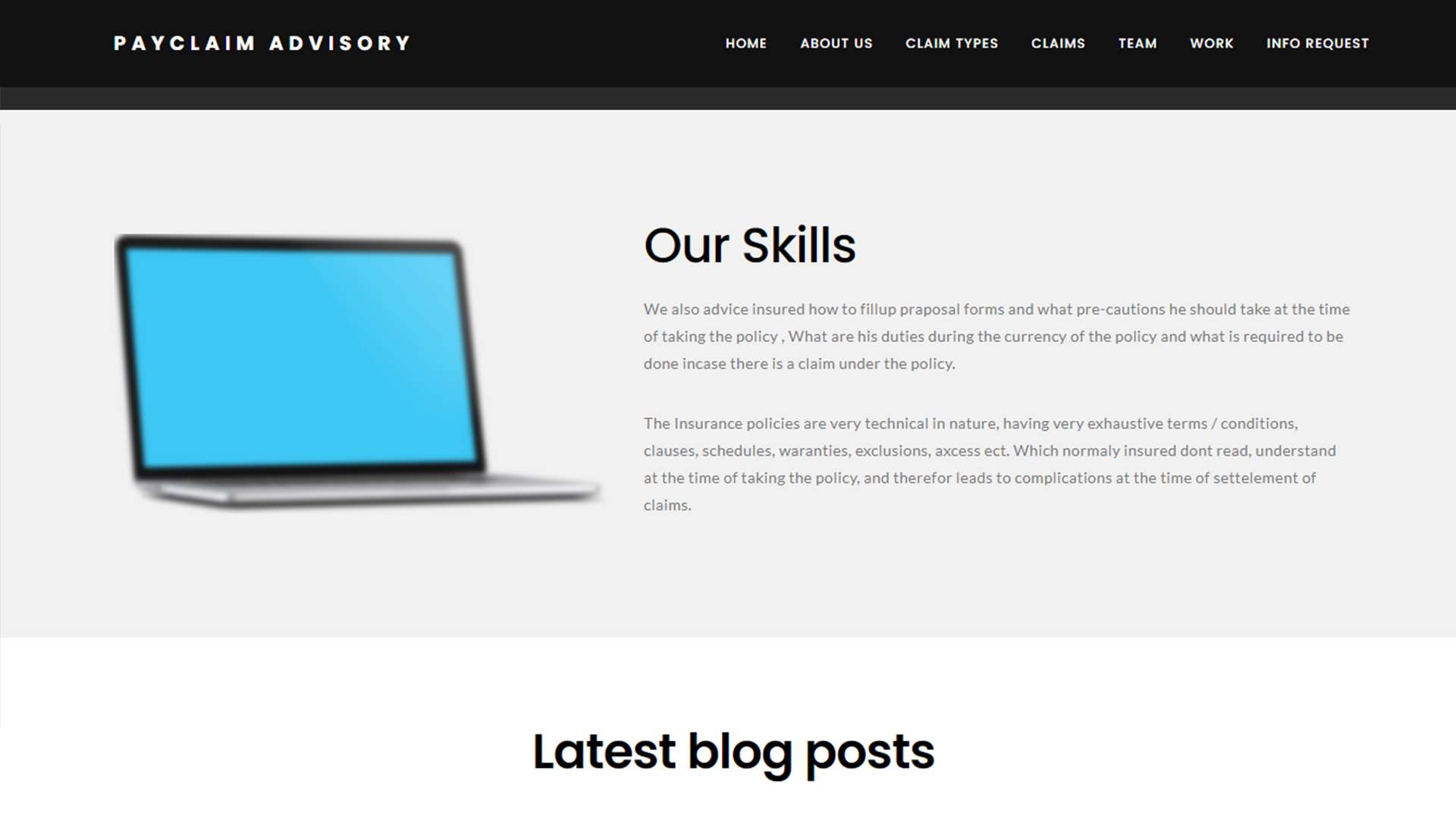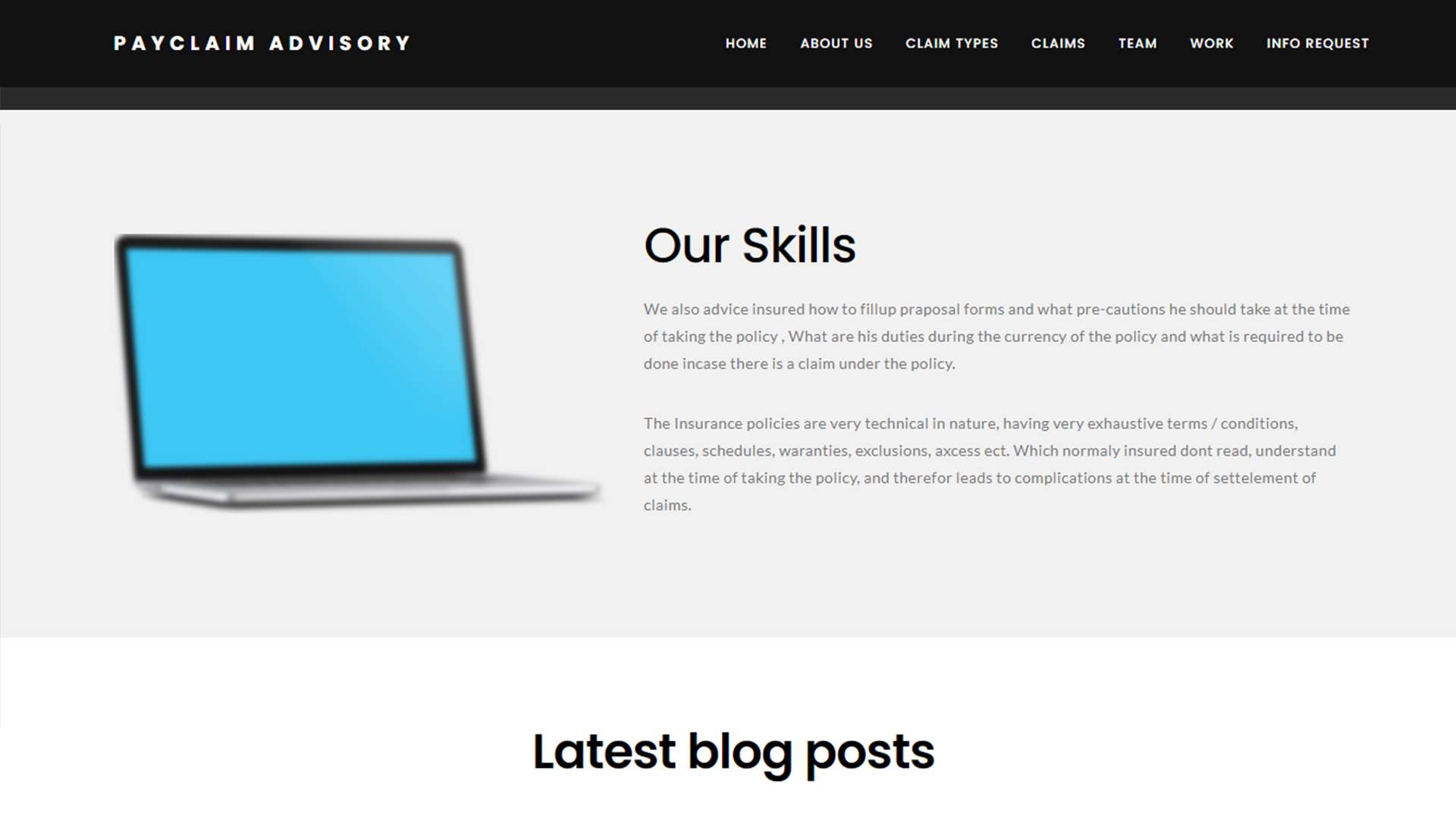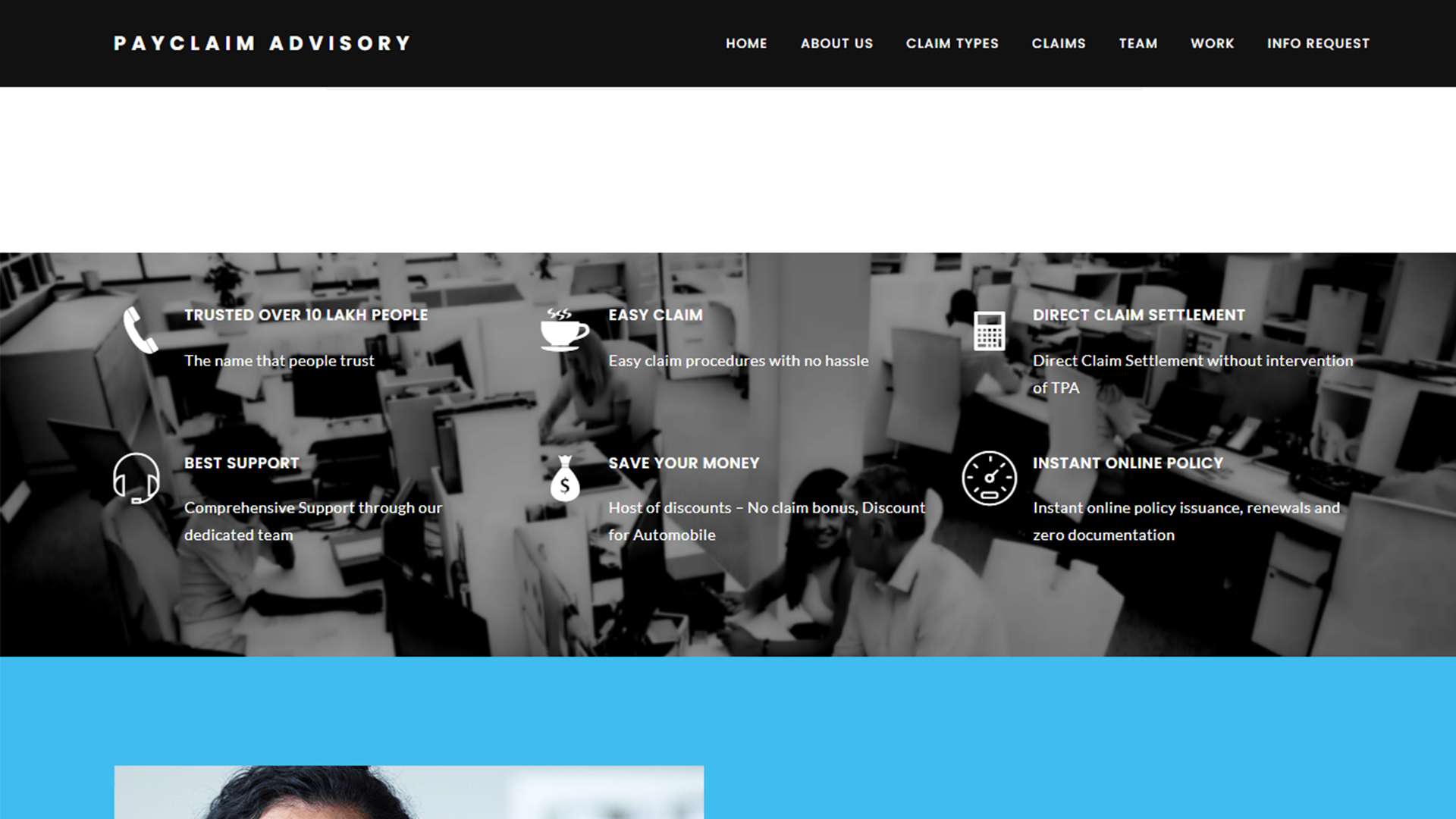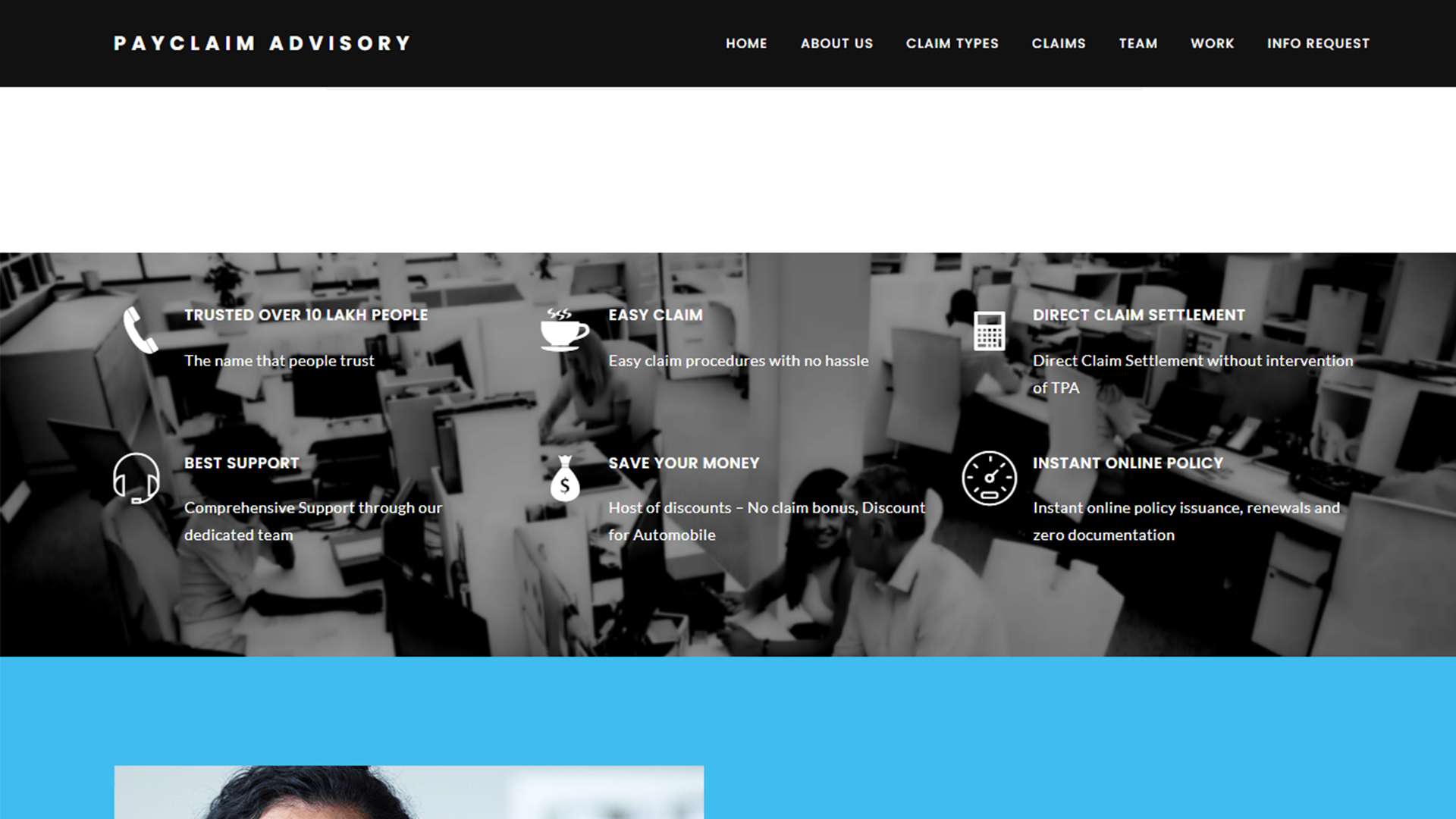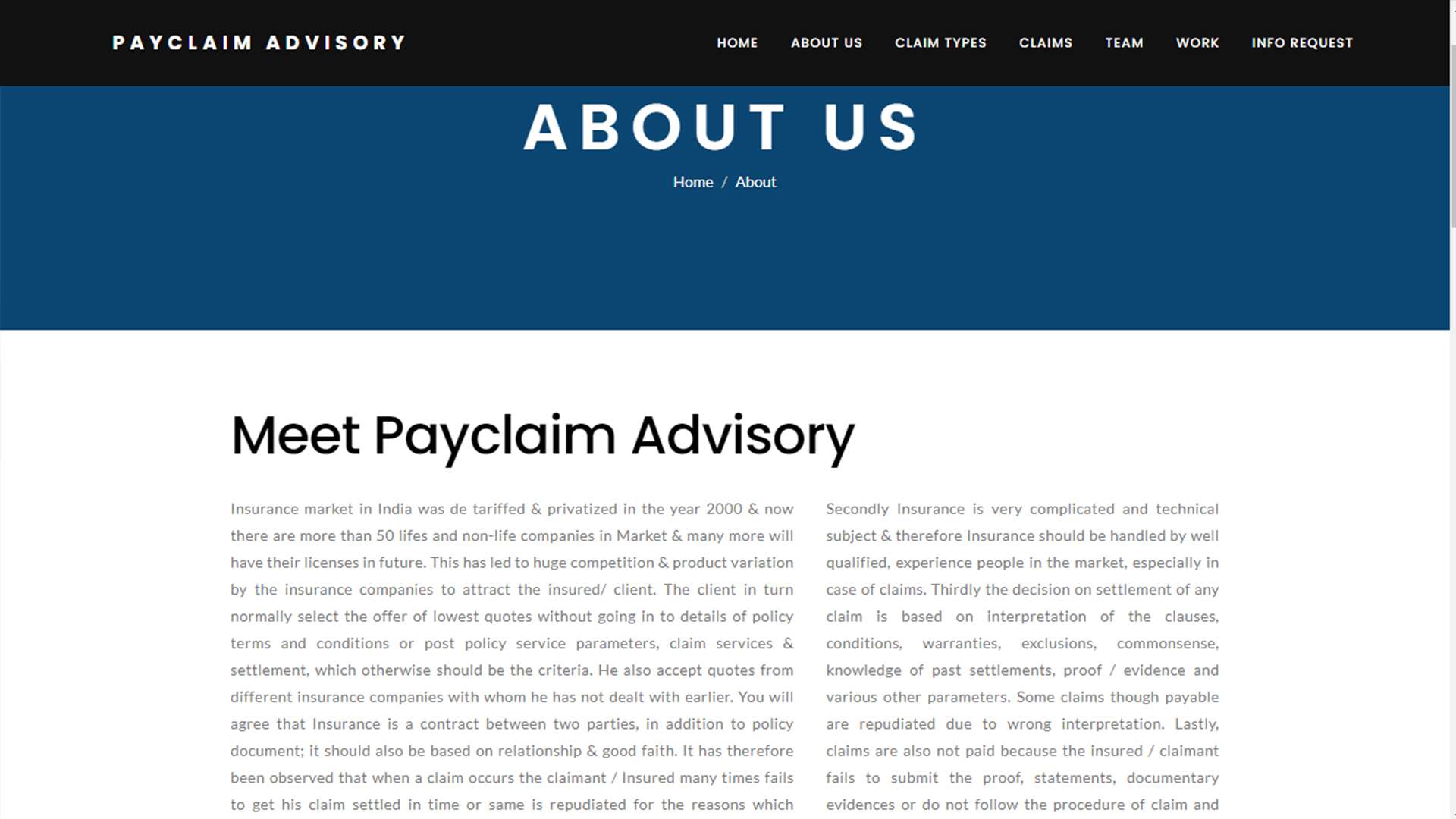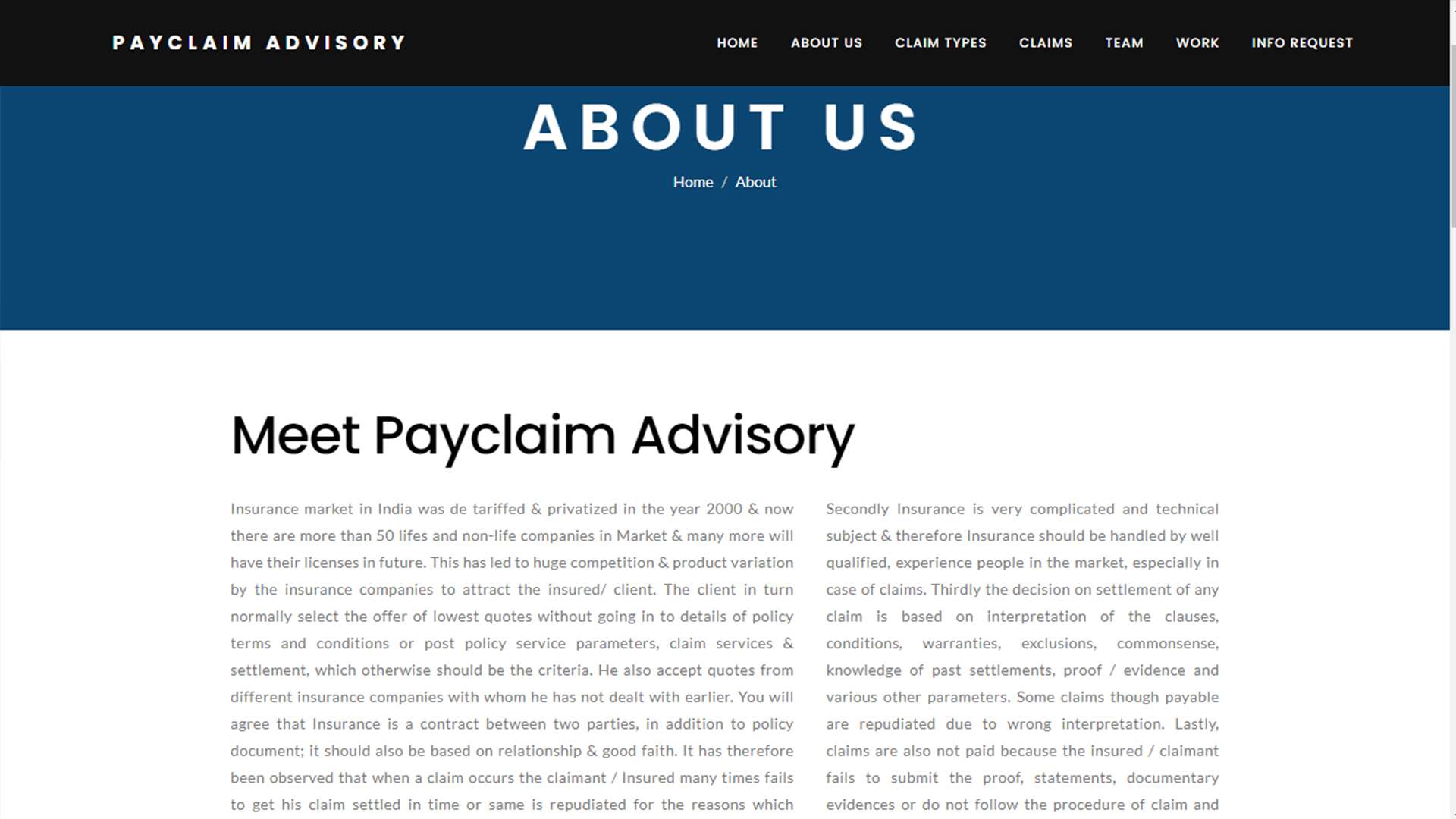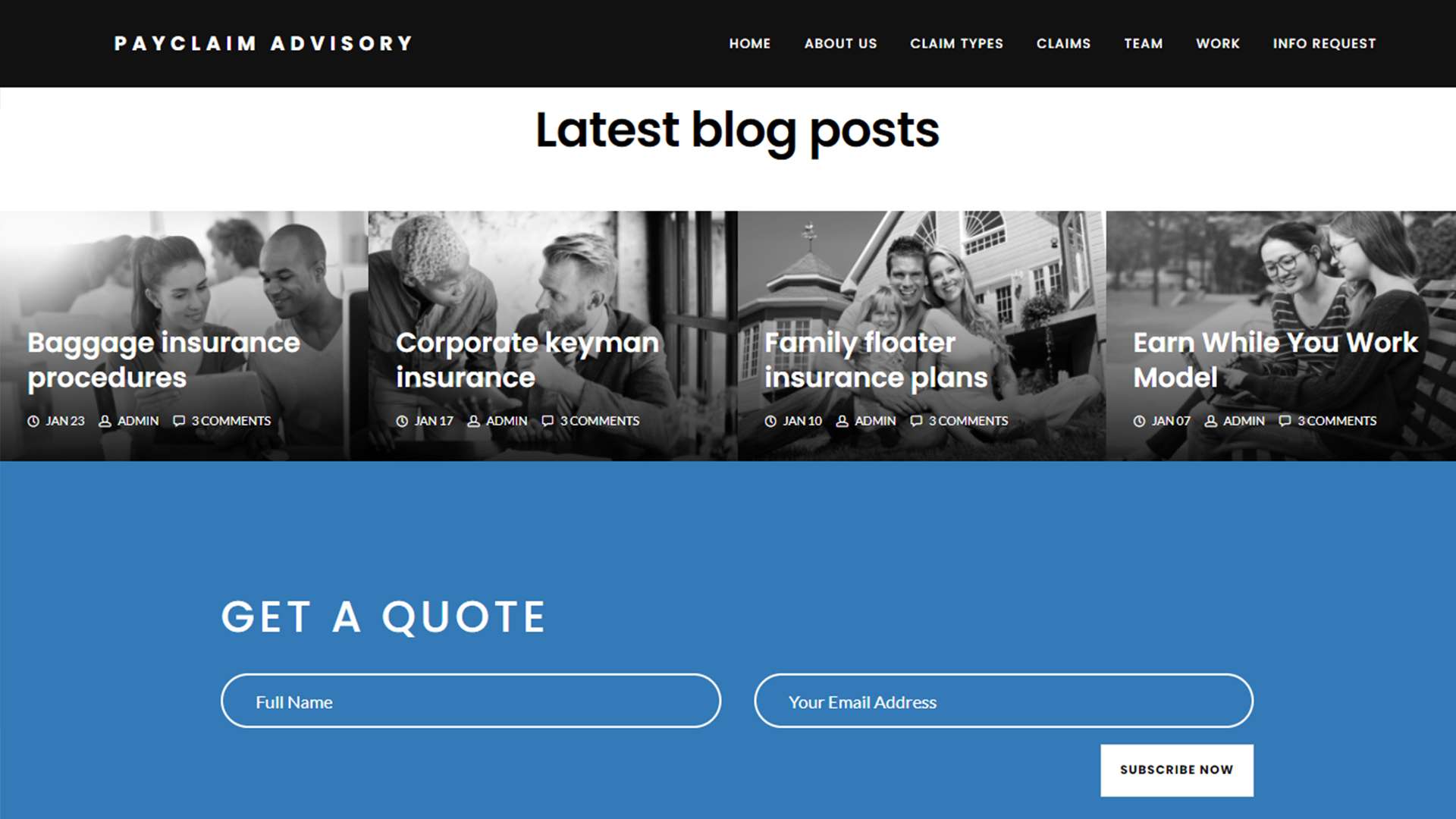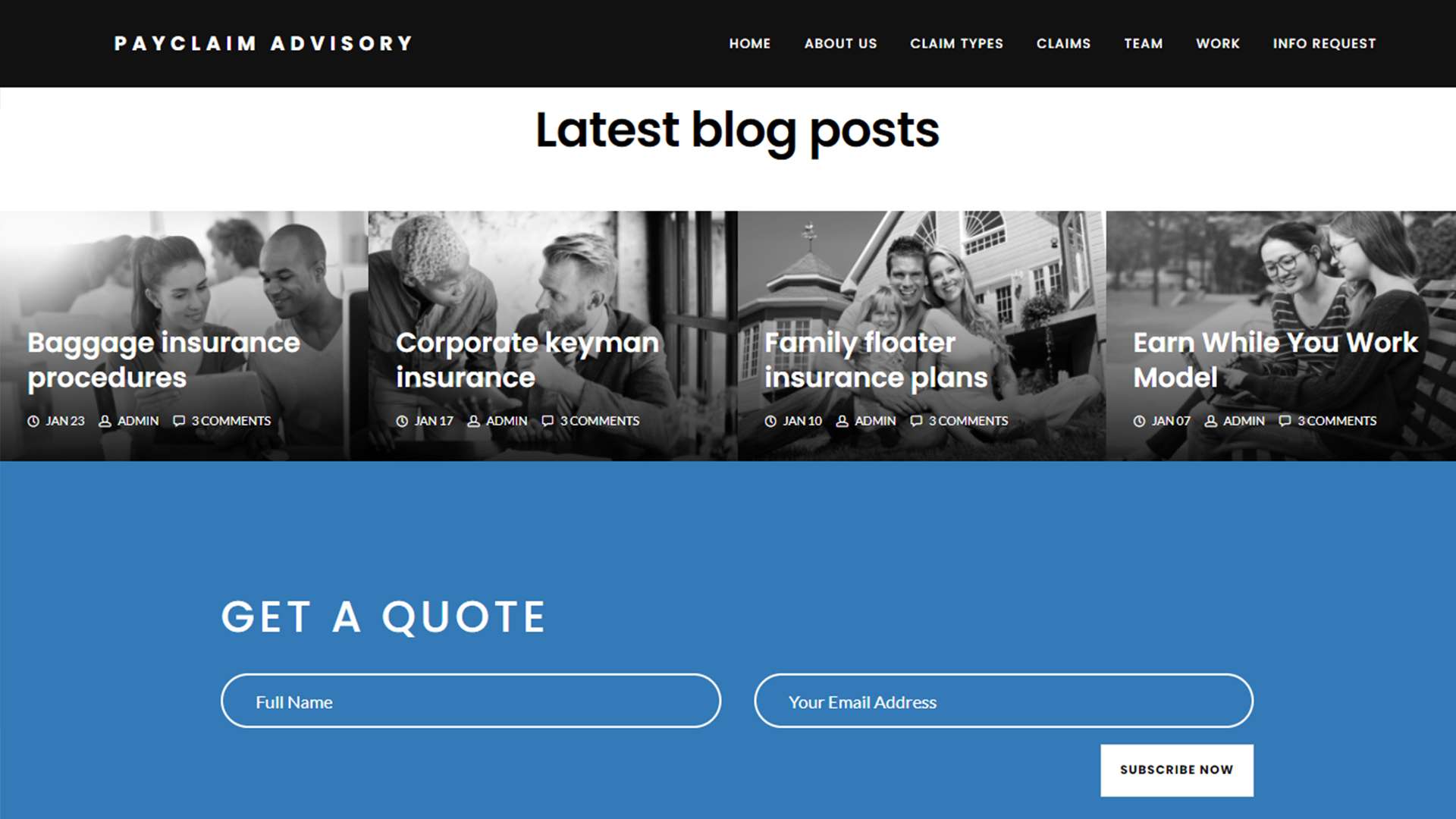 We discover the exact requirements of the client.
We design the workflow and decide the time for the task.
We develop the product with the help of technology.
We deliver the work before pre-decided time to the client.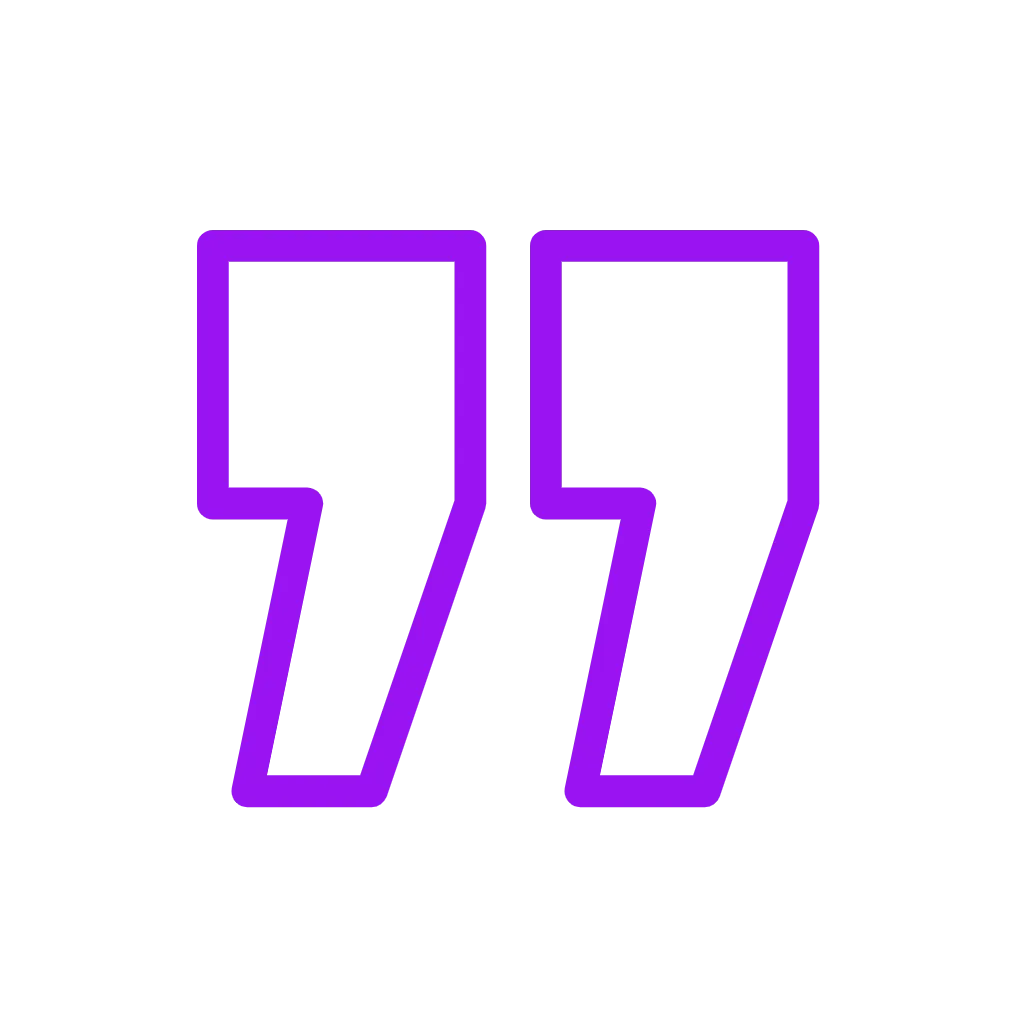 Very impressive work. The website design looks very simple and beautiful. You have organised the website perfectly and used graphics wherever required, which made the website look attractive. Thank you so much SITH and Team for putting this much effort into our website and also for timely completion.
Let's Collab
Let us know your requirements by answering below details